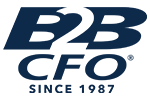 What other professionals say about Alan
In the 30 plus years I have known and worked with Alan Seivers, he has always been a true professional. He brings out the best in a company and its employees. Companies that have teamed with Alan have become financially stronger and more fiscally responsible. He has put those companies in a better position strategically, aligned with the owner's and shareholders' goals and expectations. Alan has provided these services ethically, without question, never compromising his personal beliefs or professional standards. He is an authentic person that people are drawn to. From the budgeting process to revenue cycle management to strategic planning, there is no one better to lead your company in doing it all the best way possible…the right way. Let Alan help you get it right.
Lance Copeland
Sr. Contracts Administrator
Jabobs Technology
I have had the privilege of working with Alan for over 7 successful years in healthcare operations. During this time, Alan's strategic mindset and commitment to improvement played a vital role in our organization's past and continued success. High integrity and trustworthiness are the core of what you will get when Alan is on your team. If you are looking to take your company to new heights, I highly recommend taking the next step and contact Alan Seivers.
Brad Rector
Chief Operations Officer
Caris Healthcare
Alan has a gift of building relationships. You can't help but love him, and he has the horsepower to back it up in terms of business acumen, accounting knowledge, and business strategy and understanding. I would recommend him to anyone, he is the type of person and leader you hope to have in your life forever.
Chris Comeaux
President/CEO
Teleios Collaborative Network
I have worked with Alan Seivers for two decades. I have found him to be a person of integrity with a solid work ethic. Alan is completely trustworthy. He is a gifted person who has business acumen and a way with people that builds success into any endeavor he undertakes. His commitment to excellence and doing the right thing make him an exceptional find to help build or grow a company.
Norman McRae
Board Chair
National Hospice and Palliative Care Organization
Get Your own complimentary* Gap Diagnostic Analysis™ from B2B CFO®
*Complimentary for qualified business owners