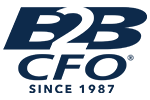 What other professionals say about Audra
Audra is a great leader and was a key individual in getting our accounting group more efficient and productive, including moving our group to a 2-day close from a week-long close. It was a pleasure to work with Audra.
Gary Howard
Corporate Controller
Accumen Inc.
It has been my pleasure to work with Audra at two companies over the last 11 years. A proven leader she guided a large accounting team successfully through a challenging ERP implementation. Audra is a great accounting staff mentor and company culture advocate.
Doris Jacobs
LLC Small Business Bookkeeper
Audra is one of the rare people who have it all. A dynamic, intelligent, and versatile executive with an exceptional ability to see the big picture, Audra built on her background in finance to become an outstanding strategic advisor. Her business savvy is obvious in many ways, whether in guiding the company through acquisitions, improving processes, building teams, or communicating.
Lee Vikre
Managing Partner
Best Companies AZ
Get Your own complimentary* Discovery Analysis™ from B2B CFO®
*Complimentary for qualified business owners