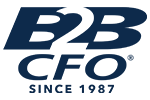 What other professionals say about Carl
We originally engaged Carl to help us evaluate a business we were considering purchasing and quickly expanded that to assisting us with the purchase and implementation of a new ERP system.  Over the course of about a year, Carl learned our business and has driven several strategic improvements in our business practices and financials.
Carl was particularly beneficial during the Covid-19 crises and the process of applying for a PPP Loan.  We would have been much slower to recognize the need to apply for that money and likely would have missed out on the opportunity as a result.  Because of Carl's recommendation, we were an early adopter and obtained those funds early in the cycle.  I slept a lot better knowing we had that as a backstop!
We have now engaged Carl on a weekly basis to truly function as our part-time CFO, driving the cleanup of our financials, re-evaluating our insurance expenses and all other functions that need a more seasoned professional to provide leadership.
Jeff Null
President

Arkansas Lighting
We approached Carl during the spring of 2019 as we got closer to finalizing the acquisition of a company. I felt we could completely trust his guidance as he'd really taken the time to understand us and our needs, at a very detailed level. We decided to continue using Carl's expertise after the acquisition. Today I can say that his guidance and experience has helped us to transform our company to be an industry leader. We will always be grateful for Carl.
Werner J. Hugo
President / Owner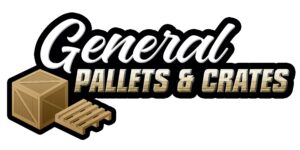 General Pallets and Crates, LLC
Carl Norris brings skill and experience to his work with all companies in need of guidance. During the acquisition of my company by one of my employees, Carl developed both the plan and the financing to make the deal a reality. There is no doubt the acquisition would not have happened without Carl's contacts and tireless effort to keep it all together. I would recommend Carl to any executive in need of advise and counsel regarding the direction of their company.
G. R. Millikin
Former Owner
Stainless Innovations, LLC
I hired Carl as a consultant to review my in house accounting and operational procedures just to have a third party objective opinion. We formed a three person team to participate in the project which included myself.  Even though I thought my style of operating the company was close to perfect the team agreed with Carl that we had much room for improvement. We went to work and implemented Carl's recommendation's and found that there was value in the direction he took us. It was a good experience.
Later while serving on a nonprofit board, I saw some areas of concern and felt that Carl had what we needed to help lead us. This also worked out to be a positive move for the betterment of that nonprofit. He is still helping lead us with good oversight.
Phil White
Former Owner

General Pallets, Inc.
Get Your own complimentary* Discovery Analysis™ from B2B CFO®
*Complimentary for qualified business owners