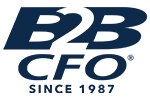 What other professionals say about Dave
I consider Dave Davenport to be a good friend and a trustworthy person. I could always trust that what he recommended to do would be the best for me. I would highly recommend Dave for any work you would need done.
Gary Sodd
Owner
Dave Davenport is the consummate CFO in that he is very knowledgeable, hardworking and the most trust-worth guy you will ever meet. He does not hesitate to take the initiative to get the job done in addition to providing concise and meaningful analysis of the data.
Larry Jaynes
Owner
Dave Davenport is a trusted friend of the highest order. From a personal perspective of character and integrity I could not recommend anyone more strongly.
Bruce Adams
National Sales Manager
WaveLight Studios
Dave has brought us a level of sophistication that we sorely needed.  As a growing company we hit a point where we needed the financial guidance and insights a seasoned financial pro like Dave can deliver.  Our problem was we could not afford a full time CFO.  Working with us on an 'as needed' basis, Dave has helped us define our financial strategies so we can move confidently forward and continue our growth.
Recycling Industry
Get Your own complimentary* Discovery Analysis™ from B2B CFO®
*Complimentary for qualified business owners