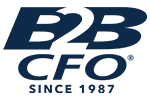 What other professionals say about Francesca
"I had no idea of the preparation necessary for new businesses. I have MUCH to do."
Cheryl R.
"I get caught up in the day to day operations, to look at possibilities it gives me hope."
Lisa F.
"I really liked the workshop, great content and advice. Most important takeaways were to build a strong support team and know your potential buyers."
Chris G.
"After attending Francesca's Exit Strategy workshop, it gave me a new perspective on the details I should be aware of and start planning now for selling my business. My biggest Aha was how few of business actually sell that are list for sale. Francesca is amazing at getting a business ready to sell."
Jean K.
"The peripheral materials are excellent. As always – it's not what you know but who you know (Engaging subject matter experts are key)!"
Steven E.
"This was a great seminar and so much info to help me think through the process of my startup and putting me on track to start off right. The biggest take away for me is thinking about my exit plan at the startup."
Cherilynn C.
Get Started With Francesca
Get Your own complimentary* Discovery Analysis™ from B2B CFO®
*Complimentary for qualified business owners