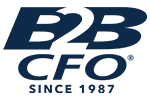 What other professionals say about Francesca
"If you are a business owner and considering selling or recapitalizing your company, you cannot start planning soon enough to educate yourself on the process. Here are three key questions to answer as you begin the process.
1. How much do I want for my company?
2. How much is my company worth?
3. What do I need to do to prepare for a sale?
If you want a powerful introduction to developing an exit strategy, I recommend Francesca Kenney's highly compact Exit Strategy Seminar. Francesca is a partner with B2B CFO® and a Certified Business Transition Expert™.
The seminar and seminar material are excellent. In less than 2.5 hours, you will have a powerful insight into the process of achieving a successful sale. I highly recommend Francesca's seminar to any business owner. It offers a remarkable value."
Richard E.
"Francesca's seminar is well developed and packed with very specific goals and reminders to keep the participants hanging on to every word. Hire the the right people, put the policies in place and follow your fiscal procedures in order to sale your your company for what it is truly worth."
Derrick W.
"There's a lot to consider in running your company effectively. If owners are focusing on value drivers earlier on, they will reap the benefits sooner. When the owner is ready to sell, then the company will be ready, less stressful. Francesca covers the key considerations in a very conversational style, and she demonstrates her knowledge. It is a lot to consider, and that's OK, Francesca is a great partner to lead you thru the maze. I highly recommend attending this workshop, everyone will learn and enjoy!"
Linda H.
"One thing I had never considered before, in looking down the road to the sale of my business, is the employees–whether they will stay, or leave and compete? What's a good outcome for them? I love Francesca's presentation style. And the materials are both comprehensive and accessible for non-financial attendees."
Dee J.
"Francesca is a born-and-bred Leader in every sense of the word. We have worked together on a common goal and she consistently follows through as we work towards our targets. She helps keep others accountable and she is well respected amongst her peers. I would look to Francesca to lead/manage projects if you want them to get done right."
Andrew A.
"Francesca Kenney is a very thorough, dedicated, dependable and responsible worker. She takes pride in all she does and it shows in her work. Francesca is also a great team player. Working in Internal Audit, I had a lot of interaction and she welcomed each request with a smile. She ensured I had all the documents needed to successfully perform my tasks. Francesca adds a great deal of value to any company with her vast knowledge of Accounting. Working with her was a treat and I would highly recommend her for any position that is in need of a strong, compassionate leader."
Zawadi L.
"Francesca's outstanding work-ethic and attention to detail are evident in every project that she is involved in. She is a dynamic leader and excels in problem-solving and strategizing. Working with Francesca is always a great experience!"
Jamie C.
"Francesca is a compassionate leader. She is a model for how to treat internal and external team members with respect. Something clearly reciprocated by all she works with. She leads by example and her business acumen is impressive. She is communicative and collaborative, graciously mentoring and guiding stakeholders at all levels. Francesca's ability to make improvements in such a short period of time has been astounding. These include: promoting a better work environment, segregation of team member duties, implementing authority matrixes, a Yardi platform upgrade and outsourcing mundane processes while providing previous owners with more challenging responsibilities. Any organization fortunate enough to work with her is destined to have a culture and business that thrives."
Stephen C.
"I had the pleasure of working with Francesca while at ePlus. She often assisted me with finance-related issues that would arise during legal negotiations with potential customers or vendors. She was pleasant and approachable, no matter the issue, and I knew that I could count on her to carry through with any request until completion."
Antonia P.
"I had no idea of the preparation necessary for new businesses. I have MUCH to do."
Cheryl R.
"I get caught up in the day to day operations, to look at possibilities it gives me hope."
Lisa F.
"I really liked the workshop, great content and advice. Most important takeaways were to build a strong support team and know your potential buyers."
Chris G.
"After attending Francesca's Exit Strategy workshop, it gave me a new perspective on the details I should be aware of and start planning now for selling my business. My biggest Aha was how few of business actually sell that are list for sale. Francesca is amazing at getting a business ready to sell."
Jean K.
"The peripheral materials are excellent. As always – it's not what you know but who you know (Engaging subject matter experts are key)!"
Steven E.
"This was a great seminar and so much info to help me think through the process of my startup and putting me on track to start off right. The biggest take away for me is thinking about my exit plan at the startup."
Cherilynn C.
Get Started With Francesca
Get Your own complimentary* Discovery Analysis™ from B2B CFO®
*Complimentary for qualified business owners