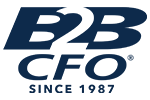 5 Steps to Position Your Business for Success After the Pandemic
Posted on March 30, 2021 by Frank Dane
The coronavirus pandemic has created a medical crisis the likes of which have not been seen for more than 100 years. In addition to placing tremendous strain on the healthcare system, the pandemic has also created a serious economic crisis. Businesses were hit particularly hard. What can business leaders do to position themselves to be successful in the wake of the pandemic? There are several key strategies to keep in mind.
#1: Start Adapting Services to the Current Environment
First, businesses have to make sure they adapt their services to the current economic landscape. In numerous locations throughout the world, countries are entering another phase of lockdowns. Even though it is good news that multiple vaccines are being developed, it is going to take a while before everyone is adequately vaccinated. Furthermore, with the emergence of variants, it may be some time before the world goes back to normal. Therefore, businesses have to adapt their services to match the current landscape.
If a company relies on face-to-face interactions in a physical building, this is going to be a challenge. Companies must do everything they can to adapt their services to the digital world. For example, many restaurants have gone to take-out and delivery models. Other businesses have been shipping their products to their customers. When businesses are able to pivot their services to the current environment, they increase their chances of surviving.
#2: Communicate with Customers and Employees Effectively
When businesses rely on face-to-face interactions, it is easier for people to communicate with each other. Now that many employees are working from home and more customers are interacting with companies online, companies have to make sure they streamline their communications. Customers and employees have to be kept in the loop.
Companies should be implementing processes and applications that can help their team members communicate effectively with one another. Even though video conferencing software is a great place to start, it is also helpful for companies to use applications that can organize communications among certain departments, allowing people to keep track of their conversations. Furthermore, companies need to invest in applications that make it easy for team members to share video files, slideshows, and large documents with each other without having to rely on an email chain that creates multiple versions of the same thing.
Customers also want to know whether a company is opening its doors, has adjusted its hours, or has moved to strictly digital. A great place to start is by updating the Google My Business profile. That way, customers have an easy place to look if they want to know how a company is doing business.
Effective communication is everything. Furthermore, studies show that many customers prefer to communicate with businesses through text messages. Therefore, companies may want to invest in a service that can provide automated SMS messaging. This can be used to update customers on the status of their orders, share information about promotions, and even communicate changes regarding company hours.
#3: Pay Close Attention to the Competition
You are probably focused on keeping your business afloat. Even though this should be your priority, it is a good idea to take a closer look at your competition. Without a doubt, some of your competitors are going to be doing better than others. What sets your competitors apart?
Take a look at both your direct and indirect competition. Understand what they are doing, which strategies are effective, and how you can build on them. Some strategies may not apply across multiple Industries. Others may be universally adaptable.
Adjust your macro strategy and position yourself to match your largest competitors. If you understand how your competitors are succeeding, you will have an advantage both during the pandemic and after restrictions begin to ease.
#4: Diversify Your Supply Chain
Today, we live in an economic environment that is more global than ever. If you only have one supplier, this may be easier to manage. That way, you always know where your inventory is coming from. On the other hand, you also magnify your risk.
The risk is amplified if your supply chain process operates through multiple jurisdictions and over international waters. What happens if the country in which your supplier is located enters lockdown? What is this going to do to your inventory? That is why you need to diversify your supply chain.
If one of your suppliers has to close its doors because of coronavirus regulations, you can simply lean on your other suppliers. This is not possible when all of your inventory comes from the same place. The last thing you want to do is breach your contracts because your suppliers could not hold up their end of the bargain. Diversify your supply chain and hedge your risk.
#5: Focus on the Health of Your Employees
Finally, you need to focus on the health of your employees. Yes, this means that you need to take appropriate coronavirus measures. Make sure that your employees are remaining socially distant from one another. Encourage them to wash their hands and wear masks. When they are eligible for the vaccine, they should get it as long as their doctors recommend it.
On the other hand, you also have to focus on their mental and emotional well-being. Your business has been hit hard during the coronavirus pandemic. It is the people who work for your business that make everything possible. If there is something you can do to make their lives easier, try to do that. If you take care of your employees, they will take care of your company.
Position Your Business to Succeed in the Wake of the Pandemic
The coronavirus pandemic has already taken a toll on businesses all over the world. It is going to be with us for the foreseeable future. Make sure that you position your business appropriately in the wake of the pandemic.

Get Your own complimentary* Discovery Analysis™ from B2B CFO®
*Complimentary for qualified business owners