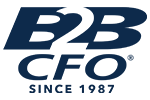 What other professionals say about Frank
Frank Dane produces great results with high integrity and exceptional people skills. I have known Frank for over 10 years and highly recommend his services. As a businessperson, I cannot think of a man who possesses a higher level of integrity while keeping his eye on the targets that need to be met. Not only does he meet such targets, but Frank exceeds them in a timely manner. As the CFO for my company, Equality Funds, I am always very impressed with how each of his goals in the business development phase have been accomplished – and on time. Frank is responsible for administering cohesive and effective team meetings, configuring (LLC) business documents, and uncovering any legal hurdles over which to jump. Such hurdles, if missed, often can cause the demise of so many businesses. Frank knew what to look for and how to reach the necessary solutions at the lowest possible cost. Many companies have been made or broken by the integrity and ethical approach taken by the Chief Financial Officer. Frank was the first and only choice we made in selecting our CFO. After knowing someone for a certain amount of time, one can basically get an understanding for how someone handles themselves during times of adversity. Frank Dane has been instrumental in helping our company triumph through such adversity. The coordination of consulting, finance and business development requires exemplary people skills and Frank possesses these skills. While understanding that business is business, Frank has been a friend who has taken the time to learn about me and my life – he even attended a recent birthday party of mine. What is especially particular about this party are the attendees who were considerably younger than Frank. He had no trouble getting along and keeping good company. This shows honesty and a level of confidence Frank has, as well as his interest in participating in life events important to his business associates. I highly recommend Frank Dane for his aforementioned skills and for so much more. If you need a financial officer for your company – start up, struggling or successful – Frank Dane is someone with whom you should connect.
Marc Delphine
CEO/Founder
Equality Funds
Frank reported to me for well over ten years, as my Chief Financial Officer and Chief Legal Officer, partnering with me to successfully address a myriad of challenges including forecasting and budgeting in the face of uncertainty, resource allocation, financing, SEC compliance and interaction and successful defense against challenges to our intellectual property. His own knowledge together with his ability to leverage outside expertise was a key factor contributing to our success. His financial analysis/analytical abilities, attention to details, strategic focus, overall business judgment, interpersonal skills and dedication and loyalty to the business distinguish Frank from other CFOs I have had the privilege of working with. Frank's degrees in both accounting and law, coupled with direct and substantive experience as a CPA with PricewaterhouseCoopers and his years of operating experience provides a winning combination of capabilities that differentiate Frank and enable him to provide superior service critical to surviving, competing and growing the business in these turbulent times.
Guido DiGregorio
CEO
TeleSoft International, Inc.
I was fortunate to attend the event where Frank Dane from B2B-CFO was the speaker. A few weeks later it became apparent that my company, Earth2World needed a CFO but not full time. After one call to Frank, he has become an extremely valuable part of our team. He is extremely knowledgeable and attentive to detail. It is great to be able to have Frank as a consulting CFO. Thank you Frank.
Trudi Morrison
Founder
Earth2World
From its inception Frank has been a huge assist to our company, Phillips North West Realty. Our company is not simply a real estate agency, but a complex entity dealing in retail sales/purchases, investment real estate and property management. We specialize in short sales, foreclosures and distressed property – the difficult transactions that many brokers will not touch. Frank has played a major role in development of my family's start-up company. My hat goes off to Frank and I guarantee that you can't go wrong engaging him as a trusted advisor.
Bill Philips
Broker
Philips Northwest Realty
I could not have made a better decision in hiring Frank as financial advisor for my small but rapidly growing company. Frank has been invaluable in bringing us to a higher level of efficiency and clarity, providing us the structure and strategic planning we need for growing our company. Frank is impeccably professional, conducting himself with quiet confidence and the highest degree of integrity, and is a very effective leader and communicator. I highly recommend Frank as a consulting CFO for any business. Like me, you'll find yourself wondering how you ever got along without him!
Athena (Teena) Tainio
President & CEO
Tainio Biologicals, Inc.
Frank has provided us CFO type services since the inception of our group. His input and support through challenging times, his spot-on recommendations setting up financial reporting and controlling structures were of great value for us. Frank is highly professional yet fun to work with and his level of integrity make him an integral part of our Executive team. We operate a complex manufacturing process and some specific services provided by Frank included determining beginning balances upon acquisition, structuring a reporting package for a three entity consolidation and monitoring and reporting on operating results and debt related financial ratios and covenants. Monthly financial analysis and reporting were consistently achieved on a timely basis. I highly recommend Frank for small and mid-size companies.
Chris Heiler
Principal
P3/Digital
Frank brings impressive experience to his role as consultant and CFO for your business. But more importantly, my experience with Frank is that he truly cares about you and your business. He will go the extra mile to assuredly bring more value, knowledge and expertise to all aspects of ownership so that you can see your vision fulfilled.
Roni Sasaki
Owner
EnviroMet
Frank delivered excellent CFO consulting tailored to the size and need of our group. Frank's counsel was a key component to the entire growth cycle of our business; from the construction of the accounting system to obtaining financing and structuring deals with business partners. I highly recommend Frank's service and expertise.
Damon Doelger
Sales Manager Western Territories
Washington Mills
Get Your own complimentary* Discovery Analysis™ from B2B CFO®
*Complimentary for qualified business owners