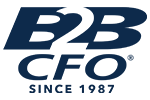 THE BANK SAID NO – HERE'S WHERE TO GO
Posted on September 30, 2020 by Frank Dane
Most businesses periodically need loans to fund expansions, equipment purchases, operations, and other expenses. While this is a normal part of doing business, it is not uncommon for companies to struggle to find sources of funding. By exploring some less conventional options potential borrowers may find the funds that they need to keep their enterprises growing and thriving.
Why It Can be Hard to Find Funding
Small businesses, notoriously, have hard times getting loans for a number of reasons. In some cases, it is because they have trouble completing the highly detailed paperwork needed to qualify for a loan — this is one of the areas where the help and advice of a CFO type can be indispensable. In other cases, these businesses lack the collateral or credit history needed to convince a lender that they are a good risk. Additionally, many banks have blanket bans on loans in certain industries because of risk factors or they are unwilling to make loans in specific regions.
Even guaranteed loans like Small Business Administration loans have numerous asterisks in the fine print. For instance, an SBA loan is not 100% guaranteed — in general a high percentage, say 80%, will be guaranteed leaving the bank to take the risk with the remaining percentage. The remaining exposure is lower, but many banks do not want to risk writing off 20% of any loan.
Options Outside the Big Banks
Traditional brick and mortar banks are the most common places that small businesses start their search, but they should not be the only ones that are considered. If you are having trouble getting the funding you need to support your growth, there are other lending options to consider.
Non-bank Lenders
Some non-bank lenders are slimmed down lending entities that partner with legacy banks and use technology to offer a few specific services such as loans. Perks of these lenders can include online applications, low interest rates and no initiation fees. Look at many offerings, as they will differ greatly from lender to lender.
In other cases, manufacturers extend credit directly to individual businesses to allow them to buy equipment. Equipment leasing companies also provide another avenue for specific purchases. Looking into financing specific items that you need is more restrictive than a cash loan but could be what you need if your growth plans include buying specific products.
Micro-Lenders
What if you do not need a large business loan? Minimum loan amounts might be standing between you and the funding that you need. Depending on the amount of funds you need and the time you would need to repay such funds, a microlender could be a good fit.
There are a number of nonprofit microlenders in the US that provide small loans for various purposes. Some, like LiftFund in San Antonio, focus on specific regions (in its case, the southern US). Others are focused on a specific mission, like Grameen America, which makes microloans to women to start small businesses.
Regional Banks
If a national bank is not willing to make loans in your area, look at smaller banks in your area instead. Often, because they are more familiar with your region's economy and have a stake in the area, they are more willing to look at local borrowers.
Not every lending option will be a good fit for every business. But, by investigating the alternatives, businesses may get the funding they need under terms that work for them and can help jumpstart their future growth.

Get Your own complimentary* Discovery Analysis™ from B2B CFO®
*Complimentary for qualified business owners