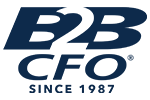 Government Contracting NAICS Code size Standards And Appeal Processes
Posted on March 29, 2020 by Gene Wilhoite
The majority of Metro DC small business owners and the businesses that support these, are more often than not, influenced by issues in the federal government contracting area. This article's intention is to bring attention to a subjective metric that is used day end and day out to measure businesses that offer contracting services to the federal government …the North American Industry Classification System (NAICS) code.
If your business is interested in obtaining small business set-aside work, your eligibility to compete may hinge on which NAICS code the procuring agency designates for the solicitation. By law, the agency is required to select the NAICS code which best describes the principal purpose of the solicitation. But agencies do not always designate the appropriate NAICS code. I'm bringing attention to this issue because many of today's newly trained agency procurement representatives are under trained in this area. If you feel like your firm has been improperly classified or that the designated NAICS for solicitation is improperly stated, you have recourse as a business owner for appeal.
Because NAICS codes play such a critical role in determining who can be awarded a small business set-aside contract, it is important for any contractor interested in small business set-aside work to know and understand the key principles of NAICS code appeals. The following four important considerations were noted in a recent article posting by Steven J. Koprince of PilieroMazza PLLC:
Which procurements are subject to NAICS code appeals? To date, the SBA has declined to hear NAICS code appeals on unrestricted procurements. Therefore, as a practical matter, NAICS code appeals are currently limited to small business set-aside procurements or procurements in which price adjustments or other considerations are offered to small businesses.
Who can appeal? To have your NAICS code appeal considered by the SBA, you must explain how your business was "adversely impacted" by the contracting officer's designation. Usually, this is done by demonstrating that either your business does not meet the size standard applicable to the NAICS code selected by the agency, or that the NAICS code selected by the agency improperly allows businesses much larger than yours to compete for award.
When must a NAICS code appeal be filed? If you wish to appeal the agency's NAICS code designation, you must file your appeal within ten days of the date the solicitation was issued (unless the tenth day falls on a weekend or legal holiday, in which case, the appeal must be filed on the next business day). The SBA is very strict about the timeliness requirement and will dismiss an appeal if it is not filed within the ten-day window. A NAICS code appeal cannot be filed before a solicitation is officially issued (such as after the publication of a pre-solicitation notice). However, pre-solicitation notices and draft solicitations can help alert you of a possible NAICS code problem in an upcoming procurement, giving you the opportunity to attempt to convince the agency to adopt a different code in the final solicitation, or to begin preparing your NAICS code appeal in anticipation of the solicitation's issuance.
What is SBA's standard of review for NAICS code appeals? The SBA will not reverse an agency's designation of a NAICS code unless the agency committed a "clear error" of fact or law in designating the code. This standard of review gives contracting officers considerable discretion to assign NAICS codes, but that discretion is not unlimited. In fact, the "clear error" standard is less deferential to the contracting officer's decision than the "abuse of discretion" standard frequently employed by the Government Accountability Office in reviewing bid protests. A review of the SBA's NAICS code decisions bears this out.
Although the SBA does defer to agencies' NAICS code designations in close cases, it has not hesitated to overturn erroneous designations. NAICS code designations are a key component of small business set-aside work. By knowing how the NAICS code appeals process works, small business contractors can ensure that they are not caught off guard by an unexpectedly large or small competitive playing field, and can increase their chances of obtaining set-aside contracts.

Get Your own complimentary* Discovery Analysis™ from B2B CFO®
*Complimentary for qualified business owners