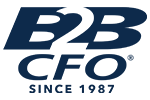 What other professionals say about Gene
Gene Wilhoite supported my firm as CFO over a seven year period. During that period Gene successfully engineered our operating infrastructure to support a firm that doubled revenues each year over a four year period. His ability to manage our strategic support vendors, i.e. banking, auditing, legal, and insurance was paramount to our success. His guidance in process management, government contracting, and external/internal accounting was also extremely beneficial. Last but not least, Gene lead our M&A team in the successful sale of my company to a public firm. Gene was truly an asset as a financial advisor.
Don Harvey
CEO
VistaRMS Inc.
Gene Wilhoite consulted my firm as CFO over a multiple year period. His ability to create effective operating processes that merged effectively with our accounting platform, significantly improved my ability to perform my functions as firm Controller. Additionally, his background in financing emerging growth firms, was very beneficial in supporting our banking relationship. As relates to our principals, his guidance relative to exit strategy was incredibly helpful in strategic business planning.
Lance Brantley
Controller
EDJ Associates
Gene's work as a part-time CFO for my firm truly helped bolster our accounting and finance functions. He established a GAAP based accounting process that accurately reflects our transactions and worth on a job, office, and overall basis. He created a standardized operating procedure that ensures accurate, compliant accounting, managed risk, and effective, timely reporting. Additionally Gene's work with our Bank and CPA optimized our ability to finance our business and minimize our tax burden. Gene continues currently as a trusted advisor to my firm. His guidance during a difficult period at Datacom has been greatly appreciated.
Scott Stewart
Principal
Datacom Connections, Inc
Gene's expertise in accounting, finance, risk management, work process, and commercial lending have been real benefits to Supremesoft. His experience in IT Staffing and Services has combined with the aforementioned skills, to effectively support our strategic planning effort. In a nutshell, Gene is a great addition for our team who is contributing to our success.
Siva Ravi
Co-Founder
Supremesoft Corporation
Get Your own complimentary* Discovery Analysis™ from B2B CFO®
*Complimentary for qualified business owners