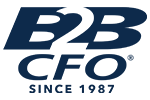 The Newly Legislated Cobra Premium Subsidy Frequently Asked Questions Faq
Posted on March 29, 2020 by Gene Wilhoite
Employee lay-offs are always difficult for business owners. Today's current environment has unfortunately made this a reality, as firms pare resources to survive for the next challenge. The federal government has enacted legislation that was effective March 1, 2009, to help involuntarily terminated employees continue their benefits during their search for employment. Over the past month I have encountered numerous questions relative to this topic so I am focusing this post on the COBRA Premium Subsidy.
The new COBRA Premium Subsidy is now in effect for employees who were involuntarily terminated from September 1, 2008 through December 31, 2009. If you provide COBRA coverage on a monthly basis, the subsidy will start on or after March 1, 2009. Simply stated the employee will only be responsible for 35% of the monthly medical insurance premium, versus 100% prior to the new law. The federal government will fund the 65% balance. A significant savings to a laid-off employee in search of work.
This is a simple overview, Keller Benefit Services (Keller) of Bethesda MD (www.kellerbenefit.com) has created a list of FAQs to address the most common questions that arise in planning for the new COBRA Premium Subsidy. They have been kind enough to share excerpts from their recent article titled "The New COBRA Premium Subsidy, Frequently Asked Questions (FAQ)". These shared excerpts follow below.
1. How does the subsidy work?
Involuntarily terminated employees and their family members who lose group health coverage on or after September 1, 2008 and by December 31, 2009 will pay a reduced rate for COBRA continuation coverage, for a limited period of time. Employers or COBRA administrators will start charging these "assistance eligible individuals" an amount equal to 35% of the COBRA premium. The employer will recoup 65% of the COBRA premium from the federal government.
2. How long does the subsidy last?
The subsidy may continue for an assistance eligible individual for up to 9 months, starting on or after February 17, 2009, which is the effective date of ARRA.
3. How will the federal government reimburse employers for the subsidy?
When employers make federal payroll tax (FICA) deposits to the IRS, they will take a credit for the subsidy owed back to them. The IRS has issued a 2009 Form 941 with a line for "COBRA premium assistance payments", which you can download at www.irs.gov.
You cannot take the credit until you have received the 35% COBRA premium from the COBRA participant. Employers will need to maintain documentation to be provided to the IRS upon request, including attestations of involuntary terminations, amounts of subsidy provided, subsidy participant names and Social Security Numbers.
4. Is the subsidy available for medical, dental, vision and EAP plans?
Yes, if you have determined they are group health plans subject to COBRA. Although health care flexible spending accounts can be subject to COBRA, they are specifically excluded from the subsidy rules.
5. Is the subsidy available for self-insured health plans?
Self-insured medical plans, including Health Reimbursement Accounts (HRAs), are subject to COBRA and therefore are also subject to the subsidy rules.
Health Savings Accounts (HSAs), which are bank accounts, are not subject to COBRA or the subsidy. The underlying high-deductible health plan is subject to COBRA and therefore the subsidy rules.
6. When does it take affect?
The subsidy begins on or after February 17, 2009, which is the date the law was enacted. If your COBRA period of coverage is monthly (which is typical), it will go into effect March 1, 2009. For purposes of this FAQ, we generally refer to March 1, 2009 as the effective date.
7. We don't have time to amend the costs and procedures by March 1, 2009. What can we do about complying with the subsidy?
You need to notify assistance-eligible individuals by April 18, 2009, preferably using DOL model notice language. You have a 60-day billing grace period to provide the subsidy. Assuming your COBRA coverage is on a monthly basis, you can charge the full COBRA rate on March 1 and April 1. By May 1, you should be charging the subsidized rate, with a credit towards coverage or refund back to March 1 for anyone who was assistance-eligible on that date. You have up to 180 days to provide a credit for excess premiums paid during the individual's subsidy period. If you believe it is not reasonable for the credits to be applied towards the COBRA premium for that individual, you must refund the amount of the credit back to the individual within 60 days.
8. We have an employee who was laid off in January 2009. Is the subsidy retroactive to the date of the COBRA qualifying event (termination of employment)?
No. The earliest the subsidy can start is on February 17, 2009, which is the day the law was enacted.

Get Your own complimentary* Discovery Analysis™ from B2B CFO®
*Complimentary for qualified business owners