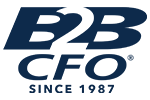 The Receivables Exchange..Raising Cash Without The Banks
Posted on March 29, 2020 by Gene Wilhoite
In today's tough business environment, every avenue for raising cash for working capital has to be considered. The selling of a business's Accounts Receivables on a publically traded exchange is definitely an avenue that needs examining. The Receivables Exchange (TRE), which opened for business in November of 2008 and is based in New Orleans, has had a strong volume following in its first five months. The  TRE is a good source for supplementing a current bank relationship, as it auctions individual invoices that can be subordinated to a bank's first position on assets. It can also act as a primary funding source.
How it works:
It has a sell side and buy side.  The sell side (companies looking for capital) has the ability to post a receivable to the exchange in an auction style format for the buy side ( capital providers) to bid on their receivable.  Here's where it gets really cool.  When the sellers post an auction, they have the ability to set parameters to this auction (when they want money, how much advance they would accept, and the most they'd be willing to pay for it).  If for whatever reason, the buyers do not meet parameters, the sellers are not obligated to trade and walk away.  When an invoice auction is closed, funds are wired the working day after closing from the Exchange to the seller. The Exchange brings Wall Street to Main Street.
Things that separate the Exchange from other financing :
It works complimentary to any financing option businesses currently have.  The lien right would only encumber the individual invoice auctioned, as opposed to all assets of the business.  You are never obligated to trade. The Exchange will allow a minimum  invoice or invoice bundle of $10,000 for auction. The only requirements for a seller firm are as follows: 1) Two years in existence. 2)Annual revenues of $1.5M. 3) US based. The only fee for a seller to sign up is a $500 one-time registration fee.
This is definitely a concept to consider in today's tough cash environment. For more info link to TRE at WWW.RECEIVABLESXCHANGE.COM  .   You can also call or e-mail if you would like to discuss TRE in greater detail.

Get Your own complimentary* Discovery Analysis™ from B2B CFO®
*Complimentary for qualified business owners