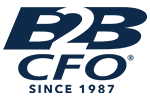 B2B CFO MAKES THE INC. 5000 LIST FOR FOURTH CONSECUTIVE YEAR
Posted on September 1, 2013 by Grant Brisacher
MESA, ARIZ. – (August 29, 2013) – B2B CFO, the leader in CFO services for mid-market companies, today announced that it was named to the 32nd annual Inc. 500|5000 list. This marks B2B CFO's fourth consecutive appearance on the prestigious list. Companies such as Microsoft, Oracle, Timberland, Vizio, Intuit, Jamba Juice and Zappos.com all gained early exposure as members of the Inc. 500|5000.
"It is a great honor to be included in the Inc. 5000 for the fourth year in a row," said Jerry L. Mills, founder and CEO of B2B CFO. "Appearing on the list of fastest growing companies for four consecutive years is a testament to both the need for our services and the great quality work being done by our Partners throughout the country every day. This recognition is a reflection of their dedication as well as our ability to continually innovate our service offerings to meet the changing needs of our clients."
In addition to being a four-time honoree, B2B CFO is a three-time Conference Sponsor. This year, B2B CFO's founder Jerry L. Mills was also selected to speak at the Inc. 500|5000 conference as a member of a panel on exit strategies. Mills' research on the changing trends in business sales was published this past spring in his third book The Exit Strategy Handbook: The BEST Guide for Selling Your Business.
Mills warns business owners of the upcoming buyers' market as retiring baby boomers are expected to flood the marketplace with unprecedented numbers of businesses for sale. Hailed by Mills as The Baby Boomer Tsunami, this event is predicted to have a heavy impact on the marketplace. In his book, Mills shares somber facts, and shares advice and easy-to-follow steps for owners looking to prepare their businesses for sale.
Further fueling the steady growth of B2B CFO is the firm's launch this past spring of first-to-market Exit Strategy dashboard software. Named B2B Exit, www.b2bexit.com, the software is already gaining traction with business owners as the most comprehensive guide for selling a business.
"The median company on the list increased sales more than 140 percent since the start of 2010, while the average honoree grew a mind-boggling 468 percent," said Eric Schurenberg, Editor in Chief of Inc. magazine. "Those are results most companies could only dream of in the economy of the past three years."
Winners of the Inc. 500|5000 awards will be honored at the Inc. 500|5000 Conference in National Harbor, MD, on Oct. 10-12, 2013. This three-day event brings together some of the biggest players in the business world to exchange ideas on how to drive business growth in the new economy.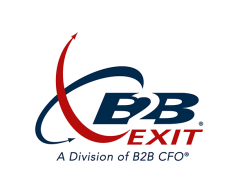 Get Your own complimentary* Discovery Analysis™ from B2B CFO®
*Complimentary for qualified business owners