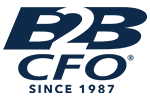 Insurance Risk Evaluating Costs Benefits And Services
Posted on June 10, 2020 by Grant Brisacher
INSURANCE RISK, WHAT SHOULD A COMPANY EXPECT AND WHAT IS GOOD SERVICE FROM AN INSURANCE BROKER?
As a CFO, one of our roles is to analyze, understand and control the costs and risks associated with a company's insurance. This can be a main contributor to a company's cash position or lack of cash.
During the course of my travels as a CFO, one of the key assessment risks questions I ask is "what do you like about your current insurance broker". The majority of the time I hear, "the service that they provide". I then press the client and ask what service they provide to your liking. Again the majority of the time the answer received is "they provide me with renewal quotes and issue my certificates". This is not service, this is their job.
As the CFO, below is a partial list of what services I believe a company should receive from an insurance broker:
Does the broker come out for an annual review of all coverage's 60-90 days in advance of the renewal date and verify correctness of coverage
Is the client made aware of any legislative changes or industry trends that could effect coverage or premiums
Has a new workers' compensation experience modification been published and has the broker gone over the new mod with the client and verified correctness
Are strategies for renewal discussed based on coverage, claims, or cost issues
Has the broker provided quotes on often overlooked coverage's such as Director's & Officer's Liability or Employment Practices Liability? Even privately held small company's have this as an exposure and should be made aware of why this is important to their business.
Does your broker assist with Safety Meetings or perform a risk management assessment of your company to help in reducing the potential for claims
Do you receive your renewal quotes on a timely basis? The day before renewal is not good service.
Have you ever met a representative from your insurance company? A good portion of your business costs go to these companies and they would like to meet you!
Has your broker established a set schedule for the year with you to meet and discuss how the business is doing, what you may need from he or she, and any new directions or expectations need to be met?
Have service commitments been established in writing?
These are but a few of the items that I would expect as the CFO and consider good service from an insurance professional. Just as other service providers are an integral part of your business, so is your insurance professional.
If you are not receiving these services you should!
I have used and recommended Jeff Egenberger, a Senior Broker at Johnson & Wood Insurance Services, Inc. He has been an independent broker in North San Diego County for 16 years. He can be reached at jeff@johnsonwood.com or (www.johnsonwood.com)
At B2B CFO® we genuinely care about our client's success and we want each and every one of our clients to realize their dreams.
Cash. We Help You Get It.

Get Your own complimentary* Discovery Analysis™ from B2B CFO®
*Complimentary for qualified business owners