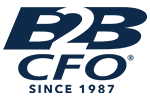 New Equity in Action Series: Bank Lines of Credit, Still a Longshot, but not Impossible
Posted on August 31, 2010 by Grant Brisacher
As discussed in this article below, banks are still willing and able to make loans and lines of credit, however, managing risk is their main objective, see my comments along with those of my partners
New Equity in Action Series: Bank lines of credit: Still a long shot but not impossible
Jackie Dyess worked for the Chicago-based firm that she owns today for several years as an accountant before purchasing Intercity Supply Co. in 1994. In 2003, Dyess opened another business called Intercity Supply and Bag, LLC, in Racine, Wisconsin, using money from the sale of a family property.
Intercity Supply, located in the former Soft Sheen headquarters at 8830 S. Dobson Ave., in Chicago, is a distributor of basic business and food service supplies such as cups, napkins, forks, and janitorial supplies from toilet paper to cleaning chemicals.
"I'm the middle man. I buy by truck loads of goods and wholesale deliver those goods to businesses," Dyess said.
This was the first time I had ever applied for a line of credit. I didn't want to jump through a lot of hoops.The Chicago firm brings in $6 million in annual revenues and the company in Racine has revenues of $1.5 million. But when Dyess looked to create an office supplies division, she decided that she did not want to use company reserves as in the past. Instead, she embarked on a fact-finding mission – and defied the odds – to obtain a line of credit from a traditional bank.
"I had been using company reserves to self-finance for all these years. This was the first time I had ever applied for a line of credit. I didn't want to jump through a lot of hoops," said Dyess.
Apprehensive about the process, Dyess said she checked out terms at several small business lenders other than the three she had banked with for years. "I wanted to secure a line of credit at a very low rate so that it could be tapped as needed. But I wanted to first explore all of my options."
Dyess' diligence paid off. Fifth Third Bank approved her for a $300,000 line of credit. "They based it on our financial status as a business,'' Dyess said.
However, the three banks with which Intercity Supply had a long relationship all said "No," Dyess said, adding she had never previously done business with Fifth Third.
Dyess' experience sounds like an urban legend in light of today's tight lending market. Lines of credit are hard to come by and have all but vanished as an option for small businesses on a growth trajectory – even for established businesses with strong relationships and long track records with banks.
But industry experts say that banks are slowly starting to ease up on the nearly two-year lockdown on lines of credit to attract new deposits and to diversify their lending portfolios with small businesses that have solid financial performance.
Banks are willing to lend money, but they are looking for sound, well run companies with good financial reporting systems in place."Banks are willing to lend money, but they are looking for sound, well run companies with good financial reporting systems in place," said Grant Brisacher, CPA and partner in the San Diego office of B2B CFO, a CFO services firm with more than 154 partners across 39 states. The company offers chief financial officer services to owners of mid-market and small business companies with up to $75 million in revenues.
In response to market trends following the banking crisis, the Obama administration has increased small business lending programs under the Small Business Administration through American Recovery and Reinvestment Act funding. Those funds, however, ran out two weeks ago.
SBA Administrator Karen Mills said she is hopeful that Congress will pass another extension and encouraged small business owners to continue to apply for loans.
"The loans are still available. It's kind of like being on the standby list at the airport. As soon as we get more funding, loans will be available at the higher guarantee level. You can get a loan today at our normal guarantee level and fees."
Ever since bank lines of credit dried up some 18 months ago, the SBA has loaned operating and expansion capital to some 64,000 businesses nationwide, Mills said. In Illinois, about 2,500 businesses have received an estimated $1.2 billion in lending, she said. "We have doubled our weekly loan volume. We are now above our 2008 lending levels. And that's good, but we still have more to do."
Dyess appears to have pulled off a major coup getting approved for a $300,000 line of credit. But a closer look reveals that Dyess made some smart moves and that Intercity held certain characteristics that made her loan request attractive to Fifth Third.
Rod L. Granger, CPA, CMA and partner with B2B CFO in Ventura, Calif., said Fifth Third's strategy appears to be in line with emerging trends in the banking industry. Banks are doing more business loans that finance working capital needs such as accounts receivable, operations, and inventory.
"The intent is to move away from commercial real estate and real estate investment-based lending," Granger said. "We have been hearing for some time . . . the commercial real estate area is the next shoe to drop with troubled banks. So this bank's lending policy seems to be a proactive response to that trend."
Dyess said she received approval quickly, and Fifth Third offered other products to sweeten the deal. Dyess was able to reduce the cost of her Visa merchant agreement by 50 percent. The bank also threw in its check scanning service for deposits. In exchange, Dyess opened two checking accounts and gave the bank her payroll business.
Dyess also received a great interest rate at 4 percent. To date, Intercity has put approximately $100,000 of the line of credit to use and already has paid back $69,000.
"We didn't put up anything. No collateral at all," Dyess said. "We brought some innovative products to Intercity that our existing bank partners didn't (offer)," she said. "I felt these banks were taking us for granted, because we were already a business client."
In the end, Dyess was able to hire four people for the new office supplies division. "We offer a full line of office supplies, just like an Office Max, Staples, or Office Depot. We go out and try to find corporate clients."
Dyess also focused on green office supplies to target companies with sustainability initiatives. Her decision to transfer her deposit accounts to Fifth Third may have worked in her favor.
But Granger said that it is otherwise difficult to generalize bank lending trends.
"Each bank has its own standards and restrictions with regards to capital and loan loss reserve requirements," Granger said. "Banks in the same market can have vastly different strategies based on their regulatory status. The only trend common to nearly all of them is the desire to attract new deposit business."
On the bright side, the fear of a total market collapse has subsided and lenders are looking to diversify their loan portfolios with small businesses that have good balance sheets and a successful track record, also to Intercity Supplies' credit.
Dyess said she received approval quickly, and Fifth Third offered other products to sweeten the deal.However, Dennis Niven, of B2B CFO in Scottsdale, Ariz., added that there is a practical explanation for the continued softness in the small business loan market. Many small businesses can no longer meet underwriting requirements. He said that in many cases existing credit lines have been restricted because of weak debt-to-equity ratios.
"Key ratios in small businesses have dropped below acceptable levels. Fragile ratios such as the debt-to-equity ratio have been decimated by recent losses," Niven said.
"Entrepreneurial equity had been stretched thin even before the economy weakened. Combined with increases in accounts payable, debt has increased as equity has dropped, proving to be a 'double-whammy' for small businesses seeking capital."
At the end of the day, banks are risk managers, and will only lend where their risk is significantly mitigated and the loan is profitable for the bank, Brisacher said.
photo credit: Bank Sign Board via photopin (license)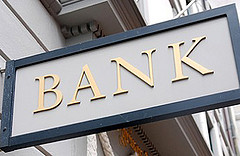 Get Your own complimentary* Discovery Analysis™ from B2B CFO®
*Complimentary for qualified business owners