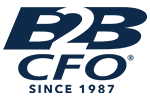 Why The Competition Isn't Your Business Enemy
Posted on January 30, 2014 by Grant Brisacher
The author is an Entrepreneur contributor. The opinions expressed are those of the writer.  
About the Author: Jim Joseph is the North American president of New York-based communications agency Cohn & Wolfe, part of the media company WPP Group PLC. He is the author of three books, including the latest, The Personal Experience Effect (Happy About 2013). Joseph also teaches marketing at New York University and blogs at JimJosephExp.com.
I've heard many people say that in business you should focus your energy on beating an "enemy." The notion is that if you concentrate on beating out your closest competitor, you will one-up them each and every time and "win."

Ouch. This makes me wince. I'd much rather focus on my customers and what they need and want from me — constantly striving to do better and better. I don't need the motivation of beating someone else. My happiness comes from generating a love for my brand that instills incredible customer loyalty. That's how I win.

But you can only do that if you continually keep an open and active relationship with your customers, better than they can get anywhere else. You need to keep your brand alive and fresh in their minds, so that they don't turn to your competitors.

Think about the brands surrounding your life. You're probably loyal to a short list of brands that get you through your day. I can think of a handful I interact with each morning. I can't imagine life without them. They have my loyalty because they focus on what I need. And those great brands never acknowledge their competitors because they know I wouldn't care to hear about it.

I'm not advocating that you should ignore your competition by any means. You have to stay on top of what others in your category or industry are doing and benchmark against them. Keep a competitive spirit, but place your energy and time on customer satisfaction.

If you're looking for an enemy, make it mediocrity, complacency and apathy. Push back when others say, "We tried that before," or when you're confronted with someone telling you — "that will never work." That's your enemy, and it can easily be beat with a passion and commitment to your customers.
SOURCE: Entrepreneur: http://www.entrepreneur.com/article/229613#ixzz2njJFelnk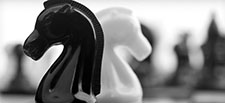 Get Your own complimentary* Discovery Analysis™ from B2B CFO®
*Complimentary for qualified business owners