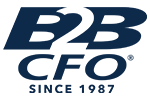 What other professionals say about Hilary
If you are looking for a fractional CFO, look no further. I hired Hilary Dolbee back in 2021 for Boldthink. Hands down, the best decision I have made. She'll work with you on cash flow, financial strategy, and future planning. Her insights and guidance have helped me get Boldthink to where it is today. I highly recommend reaching out to her if you need help with managing and forecasting your business finances.
Theresa M. Goodwin
Chief Executive Officer
Boldthink
Hilary stepped into our company when we were in transition from a part time accountant to looking for a full-time accountant.  Not only did she maneuver us through many challenges that come with a major transition in staffing, but she kept and continues to keep our accounting on task.  She worked through helping us to establish budgets for the first time and continues to help us navigate a new software platform that includes our accounting and job costing modules.  As a small company, we needed high-level finance expertise and we appreciate her added value to our team
Julie R. Callaway
President
BDN Industrial Hygiene Consultants
Results oriented and metrics driven. Hilary is great at identifying opportunities and organizing resources to ensure success. Exceptional performer!
Dan Honerbrink
President
Central Florida Chapter of the American College of Healthcare Executives
From the moment I met Hilary, I knew there was something special about her and I was right. First, let me say that Hilary is a born leader. If a new project or initiative were to be developed, Hilary would be my go to person. She has the ability to break things down, to insure things get done in an efficient timely manner, within budget, done right the first time. I reported to Hilary for a portion of my various functions within a hospital. During the time we worked together we laughed, cried, and managed to get some work done. She was very supportive and was always there when I needed advice or how I might look at something differently. Hilary is smart, focused, friendly, asks the right questions and is thoughtful with her answers. I could not have asked for a better leader.
Thomas Whitehead
Marketing and Business Development Director
Monroe Hospital
Hilary is significant asset to any organization. Knowing her for 10 plus years in the healthcare field, she has excelled as a CFO as well as COO. Extremely dedicated to the organizations she has worked in. Hilary is well respected by her peers as well as staff and co-worker's. Very detail oriented and very knowledgeable of the healthcare arena. Hilary has excellent work ethic and takes all responsibilities seriously. It is my pleasure to know her as a friend and would recommend her to any  organization.
Mary Quimby
Vice President, Director of Consulting Services, Senior Consultant,
HMI, LLC
Hilary Dolbee served as CFO at Pratt Regional Medical Center from June 2008 thru Sep 2013. She was highly engaged in our organization, professional organizations and served in several community and civil organizations. Accomplishments 1. Increased Days cash on hand from 45 to 70. 2. Instrumental in gaining community support for 30 Million renovation project.  3. Building project planning and budget. I enjoyed working with Hilary, and found her to be very knowledgeable in Healthcare finance.
Vince Wilczek
Controller
Pratt Regional Medical Center