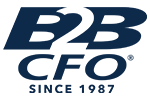 What other professionals say about Jeff
Jeff has been wonderful to work with and a great addition to the KTX team! Our vision is so clear and we can't wait for the next chapter and future success for KTX Window Cleaning!
Olivia Martin
Owner
KTX Window Cleaning
Jeff and I worked closely together earlier in our careers when he was with Bank of America Merrill Lynch and I was with Cal Dive International, Inc. We worked countless hours together on many strategic initiatives including but not limited to an initial public offering and the acquisition of another publicly traded company. He is a valued partner who can comprehensively drive both business transactions as well as the related capital structure and financing transactions. I experienced firsthand his work ethic and technical skills during those days and equally impressive is his ability to clearly articulate both verbally and in writing the critical points that need to be communicated to all stakeholders internal and external. He possesses a warm and calm demeanor that is invaluable, especially in high pressure situations, and is a natural leader of people. You cannot help but gravitate to his kind and generous personality and his tremendous sense of humor. Jeff's character and integrity are at the highest level, and I could not give a stronger recommendation. I hope I am so lucky to be able to work with him again.
Kregg Lunsford
President
TNT Crane
I have known Jeff for over 30 years but had the pleasure of working with him as a client when he was with Bank of America Merrill Lynch. I was looking to bring in an additional bank into a leadership role in our capital structure at a challenging time for the oilfield services industry.  Jeff quickly got his team up to speed, successfully delivered for our organization and then continued to add value with strategic and capital market insights for our company over the next several years. He was a trusted advisor. Jeff is dedicated and extremely talented, but mostly importantly, is a high integrity person and one you can count on to at a minimum, deliver in line with what he says, but on most occasions, over-deliver and exceed expectations.
Stephen Butz
Chief Financial Officer / Board Member
Legence, a Blackstone portfolio company
Jeff served as a key strategic partner to my former public company as he helped us raise capital and manage our capital structure, which allowed us to grow and pursue a number of strategic initiatives. In addition to his strong technical skills, Jeff is a very effective communicator with the ability to connect and bring a practical, straightforward approach that clients appreciate. Jeff is easy to work with and someone you can depend on to bring the right solution to the table.
Brent Smith
Retired Chief Financial Officer, Board Member, and Private Investor
I had the great pleasure of working with Jeff for 2.5 years at the very beginning of my Investment Banking career. I was a junior analyst with Bank of America's energy investment banking team in Houston, and Jeff was a VP, responsible for managing our team of associates/analysts and the pitch books/models that we worked on. Jeff was also responsible for sourcing new business and running point with clients on live deals of all types (debt, equity, M&A). Jeff is a passionate and focused leader, and throughout my time working for and with him, he always led by example in terms of work ethic, taking full accountability, attention to every detail, and earning the respect of his peers. I can recall many late nights at the office where several of us analysts/associates would be burning the midnight oil with Jeff there alongside us. This is not to say that Jeff is a micromanager.  Just the opposite – he always gave our team members opportunities to grow/take on higher-profile work, but he would make sure that you were in a position to succeed when he did by showing you the way. Some of my most rewarding work experiences were under Jeff's guidance/tutelage while working on a client IPO and subsequent M&A transaction. I was given more opportunity on these deals than many investment banking associates, including traveling on road shows with the client and leading M&A modeling discussions. Jeff also always knew how to lighten the mood with competitive team building activities. I think fondly of these experiences and all the early career lessons that I learned from Jeff during this time. Jeff and I have stayed in touch over the years, and I have seen the great things that Jeff did with TriFection after leaving BofA. I am not the least bit surprised at the success he's had, and I think that his background in finance and small business ownership will be a tremendous asset to countless small business owners in this next stage of this career.
Scott Yocum
Director of M&A
HomeServe USA
Jeff and I worked together for a number of years during his tenure at TriFection. Attention to detail and extreme organization would be a massive understatement for any project in which Jeff is involved. If you are looking for an advisor to guide your company on strategic growth and financing initiatives, Jeff is your guy. You will NOT be disappointed.
Ryan Stevens
Vice President, Client Services
Digital Logic
Shortly after I met Jeff and he joined our Construction Industry Advisory C0uncil, I invited him to speak as a guest lecturer to my students.  He has served as a regular presenter to my classes ever since.  His knowledge of construction, business savvy and communication skills make him an asset to any organization whose goal is to complete a successful project, whether that is in construction or any other industry. Most importantly, Jeff embodies strong character and integrity.
Hernan Guerra
Senior Lecturer / Industry Relations Coordinator
Construction Science Department at Texas A&M University
I recognize that not everyone has the opportunity to report to a manager who is also a coach and mentor, but I did when I worked for Jeff. I had the pleasure of working with Jeff while he was Executive Vice President and Chief Financial Officer at TriFection. I was always impressed by his ability to manage several aspects of the company as a co-owner from finance to sales and customer satisfaction while also effectively overseeing a team of people with varying experience levels and backgrounds. While he took his position with the company very seriously, he also saw the importance in team building experiences and providing opportunities to laugh end enjoy each other's company. After 7 years of knowing Jeff, I would confidently recommend him in his current role to anyone in need of his advisory services.
Adrian Hugon
Sales Consultant
Partners In Building