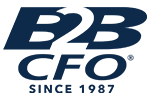 Choose Your End Game (Before Your End Game Chooses You)
Posted on February 1, 2021 by Jeffrey Mann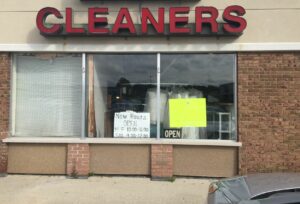 A few weeks ago, I had one of those sad experiences one has from time to time. I went to pick up my shirts from the dry cleaner who has done my laundry for the past 23 years only to be met by a notice, handwritten in red marker on a piece of yellow poster board. The message read. "Pickups only, going out of business."  An unfortunate message but not unexpected.
I spoke with the owner as I picked up my shirts for the last time. The COVID-19 crisis had hurt business badly, his lease was up for renewal, and he didn't see a way forward.  I'll miss them. They knew me by name, had very competitive pricing and would turn my laundry in one day.
As the months of the Covid-19 crisis dragged on, I could see the telltale signs of distress. They shortened their hours of operation, eliminating the early morning drop-offs that I preferred. Employees who had worked there for years started to disappear. By the end, the owner was the only employee I ever saw, grinding away to keep the whole operation going.
I could easily lay the business's failure at the pandemic's feet, but that would not tell the whole story.  The Centers for Disease Control released a study in September that found that other serious health conditions accompanied 94% of COVID-19 related deaths. The same was true for my little dry cleaner.
A Plethora of Problems
The owner ran a classic lifestyle business, intended to provide him and his family with a particular level of income. For almost 50 years it worked. They had a solid cadre of long-standing, loyal customers who sustained them. They had a steady schedule and consistent revenue. But they did little beyond their daily activity to sustain the business and over time it showed.
From the time I began using them, the store was poorly lit. The front area where customers dropped off and picked up their garments was usually cluttered with boxes of hangers or cleaning supplies. The equipment in the back looked ancient. The conveyer system that they once used stopped working about 20 years ago and was never repaired. The carpet was worn. Worst of all, they seemed not to have any heating or air conditioning. The employees at the counter huddled close to a space heater during the winter or a fan in the summer. Additionally, their location didn't help them any, at the end of a declining strip center and only visible from the street to traffic headed in one direction.
Finally, they did virtually nothing to market themselves. Other than an occasional coupon in a neighborhood advertising circular, one never saw them promote themselves. They had no online or social media presence. Even the neon sign above their entrance had gone dark after losing letters one by one over a period of years. The "n" in the word "Cleaners" stayed lit about a year longer than any of the other letters. A person driving by a night would see that lone "n" shining above the darkened store.
Powerful Trends
And yet, they hung on year after year. But beyond their specific issues, they were running up against powerful trends both locally and nationally. Several years ago, the leading dry cleaner in town, a large operation with a centralized plant and a dozen or so pick-up locations opened a location just down the street. The store is clean and well-lit with amenities like a drive through window. They are backed by a solid online marketing presence and a well-known series of commercials on local radio.  Even with higher prices and slower turnaround times, many customers choose them in part because they know about them and because they look like a thriving business.
In addition to their local issues, the national trends in recent years have not worked in dry cleaners' favor. On the national level, dry cleaning sales were down over 20% over the last 10 years. Casual workplaces, casual worship services, non-iron fabrics, and lower prices for certain garments have come together to provide the industry with stiff headwinds.
In the end it was too much for my little dry cleaner. Now I'm going to have to start paying more for slower service or, heaven forbid, begin laundering and ironing my own shirts.
So, what can we learn from the decline and fall of my favorite dry cleaner? I have four takeaways.
Takeaways:
Even lifestyle businesses need care and feeding. 
Yes, it's sometimes possible to manage a business's decline, but it's a risky proposition. Any business requires some level of investment in time and money. It doesn't cost a lot to keep customer areas tidy, or to have decent lighting, or to have a bit of a marketing budget.  Spend wisely, but don't let a business deteriorate or look like it's deteriorating.
To the public, you are what you look like you are. 
A deteriorating business might be able to keep their current customers over time. But if the deterioration is blatantly evident, as it was with my dry cleaner, then the business won't attract new customers. Consumers looking for a business they will use repeatedly, want assurance that the business has it all together and will be there for them over the long haul.  I believe that my cleaners had a hard time convincing potential new customers that they did quality work based on their dingy, dim and cluttered store. And that matters because ….
Your current customer base won't sustain you indefinitely. 
Even businesses that provide outstanding products and services lose customers. People retire, or get transferred, or move to a different part of town. Some die. A business that does nothing to replace those lost customers is doomed to fail eventually.
The owners and managers of the business need to invest time and money identifying potential customers and finding ways to reach them.  These days that means an internet and social media presence. It's remarkable how much good marketing one can buy in a local market for small amounts of money.
Choose your exit before your exit chooses you. 
A leading exit planning consulting group runs a bracing statistic on their web site. It states that 100% of all business owners will stop owning their businesses at some point. With that in mind it's important to consider how you will end your ownership, and then to consider how you will make that come about. Regardless of what you decide, you need a plan. If you want to sell the business, then think about how you can prepare your company for a successful sale. If you plan to pass the business on to your children, build a succession plan. If you plan to ride the business down and then liquidate, consider how you will go about that in a way that doesn't ruin you and your family financially. In any case, take control of your future.
Get Help
If all this seems a bit overwhelming, talk to an expert. You can find local experts who can help you to craft and execute a plan to improve your business and to prepare for the future. My company, B2B CFO® is the largest firm in the US providing trusted, CFO level advisory services to privately held businesses. Look for a B2BCFO® Partner in your area at www.b2bcfo.com. Just click on the "Our Professionals" tab.
Jeff Mann is a B2B CFO® Partner located in Fort Wayne, Indiana. Jeff holds certifications as a Certified Mergers and Acquisition Advisor and as a Certified Business Transition Expert™. If you have a business in Northeastern Indiana or Northwestern Ohio, he would be happy to talk with you about any questions or issues you have. Contact him at jeffreymann@b2bcfo.com.

Get Your own complimentary* Discovery Analysis™ from B2B CFO®
*Complimentary for qualified business owners