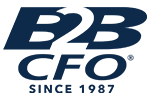 I Think I've Upset My Bank, Now What?
Posted on June 4, 2019 by Jeffrey Mann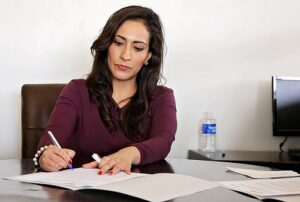 This is the second in a series of conversations between a financial consultant and trusted advisor named Jay and his clients and friends. The conversations deal with the misconceptions and misunderstandings between business owners and their bankers. I hope you find it helpful and entertaining. 
Jay turned the ignition and flipped on his car's air conditioning. The sticky mid-July heat had turned his vehicle into a steam bath. As he pulled out of the parking lot his phone rang. He punched the Blue Tooth button on his steering wheel, but before he could respond a concerned female voice exclaimed, "Jay, I think I have a problem".
"Edith?" Jay asked.
"Oh gosh Jay, I didn't even identify myself. Yes, it's Edith."
Edith Lazzeri Byrne owned Buongiorno Distributors, a wholesaler and internet vendor of hard to find packaged food items from around the world.  Edith's family was all about food. Her father, Enzo Lazzeri was a highly respected chef. Enzo, along with his brothers Marco and Anthony owned and operated six very popular restaurants in the metro area.
But, while Edith's siblings and cousins had joined the family business, Edith chose another route. With a combination of grit, industry knowledge, family contacts and what she sometimes laughingly referred to as "Lazzeri charm" she had built Buongiorno into the go to source for specialty "world foods," selling to fine dining restaurants and specialty grocers in three states.  Four years earlier she began selling online. Foodies all over North America had responded enthusiastically and her business grew rapidly. Almost too rapidly.
Edith had engaged Jay to help her develop the administrative and financial infrastructure that she needed to operate on this new level.  Jay had helped to install more robust processes, industry specific computer software and had helped Edith to find and train Megan, her office manager and accountant. Jay now met with Edith quarterly to review company results and help to set plans.
Edith's Problem
"So," Jay said, "You have a problem?"
"I think so," Edith replied. "I think my bank is upset with me."
"What makes you think that?" Jay asked.
"Well," Edith responded, "Brian, my Relationship Manager has been calling me every other day and has started to get, well, agitated."
"Hmmm", Jay mused. "I know Brian, that doesn't sound like him. What has he told you?"
Edith hesitated for a moment and then said quietly, "Well, I haven't actually talked to him. He calls during the day, I let it go to voicemail and then answer him by email in the evening."
"You're avoiding him Edith." Jay said matter of factly. "Why? And why do you think he's upset?"
Edith hesitated a little longer and said even more quietly, "The bank hasn't gotten our April or May financial statements."
"What? How could that happen? Megan knows better than that." Jay said sharply.
Edith replied, "It's not Megan, it's me. I told her not to send them."
"Edith, what's going on?" Jay demanded.
"Do you remember Del Bello Importers?"
"Sure," Jay answered. "You buy those specialty olives, olive oils and tapenades from them."
Edith answered, "I know you're making a face Jay, stop it."  Jay's intense dislike for olives was not a secret.  He pulled his tongue back in and smiled sheepishly."
"Anyway," Edith continued, "They went bankrupt in late March. No re-organization, their creditors took them straight to liquidation."
"Wow," Jay exclaimed. "Aren't those products about 15% of your sales?"
"More like 18%," Edith replied. "They'd been late on their shipments and we only had about a week's inventory on hand. We had to pull their items off the internet catalog and cancel a bunch of orders. For our supply contracts we were able to source enough product to fulfil our obligations but with pricing at or above our price to customers. We got the sales but lost money on them."
Edith continued, "Needless to say our April financials looked horrid, so I told Megan to "forget" to send them in. I thought we would have things back to normal quickly and that we could send it in with an okay May. But, replacing Del Bello was an ordeal. No one importer carried all the lines we bought from them. We ended up having to bring on three new vendors to replace them. We didn't get our first shipments until around Memorial Day."
"So, May was bad." Jay said continuing her story "and you had Megan "forget" to send in May financials as well. Now June's complete and you owe the bank your quarterly reporting plus your quarterly borrowing certificate. Right?"
"Yes," Edith answered in a low voice. "I've messed up, haven't I?"
"Yes Edith "Jay said somberly.  "You have."
"Pretty bad?" Edith asked.
"Really bad." Jay replied.  "Those monthly statements are a covenant in your borrowing agreement, a contractual obligation."
Merda!, Edith muttered. Jay didn't know what it meant but he knew Edith swore in Italian when she was upset.  She went on," I was afraid the bank would panic if they saw April results. I had a crisis on my hands, and I didn't need a panicky bank. Plus, you know I can't operate without that credit line.  What if they shut me off? Besides, I didn't think the bank would get all bent out of shape just because they didn't get numbers on time."
"Edith," Jay began, "You completely misread the situation. Banks usually don't panic when a good customer hits a rough patch. They see it all the time and they're good at helping customers through problems like yours. In fact, most bankers are proud of the times they've helped clients get beyond difficult situations.  What does make bankers uncomfortable is uncertainty."
"Uncertainty? Edith wondered aloud.
Jay's Analogy
"Let me give you an analogy that might help you understand." Jay said. "Your son, Rick, he's going to be a junior this year?"
"A senior," Edith replied. "He'll be off to college in a little over a year."
"OK, even better," Jay continued. "Let me set the stage. Rick has taken the car on a Friday night to go to a friend's party.  It's a half hour past his curfew, he's not home, he hasn't called and when you called his cell phone it went straight to voicemail. Now, I'm sure in some rational part of your brain you're thinking that he probably killed his phone battery taking pictures and lost track of the time. But what's really going through your mind?"
"I'm terrified," Edith responded. "I have this movie going in my head of every bad thing I've ever heard about happening to a kid out alone on a Friday night. At the same time, I'm angry, wondering how I can send such an irresponsible kid off to college next year."
Jay replied, "Well Edith, in a less dramatic way, you've done the same thing to Brian. Missing statements and avoiding his calls, those are the things that companies in serious trouble do. By avoiding him he has a movie going on in his head of every bad loan he's ever heard about. By creating uncertainty in his mind, he's likely to imagine the worst. A banker once told me that while not all late statements end up as bad loans, nearly every bad loan begins with late statements."
"So, the way I handled this makes my worst nightmare MORE likely." Edith said glumly. "Will they cut me off?"
"I can't rule it out." Jay said. "But we might still have a way to go. Banks don't like to lose clients. There's a road back if we handle things correctly."
"How," Edith asked. "I don't see it."
"Well," Jay responded. "Let's go back to our analogy. It's five minutes later and you get a call from one of Rick's friend's phones. It's Rick, very apologetic. He'd been filming his friends doing basketball trick shots and drained his phone battery.  He lost track of the time when his curfew reminder didn't go off. He's leaving for home, hoping you're not too mad at him. Now, you're not exactly happy, but are you worried about sending him off to college?"
"Not now," Edith said, "he's owned his mistake and he's doing his best to make amends."
The Way Back
"Exactly," Jay replied. "And you can do the same thing. Here's what I recommend. Call Brian today and ask if he can come out for a meeting at your office next Friday. Tell him you will have all your back information then along with your quarterly requirements. Also assure him that the company isn't in trouble."
"Why here?" Edith asked.
"Because you'll be more comfortable having that conversation at your place." Jay replied. "This might be a stressful meeting. Do you really want to have this discussion in some wood paneled room downtown?"
"No. I get it." Edith said.
Jay continued, "In the interim, you Megan and I can put together exhibits showing the impact of the Del Bello bankruptcy and how Buongiorno is recovering. I'm assuming June is better."
"It wasn't great." Edith replied, "But we made money and it looks like we didn't lose any major accounts over this."
"What about the borrowing base?" Jay asked.
"Also not great, but Megan says we're in compliance at June 30." Edith responded.
"Good," Jay said, "we'll want to see if the compliance situation has continued to improve in July. I can be there Tuesday morning early to help Megan put exhibits together. I'll email her to tell her the information I want. It would be great if she can come in early Tuesday."
"I think she can," Edith replied. "Can you be at the meeting Friday?"
"I can." Jay answered. "But, sometimes in past meetings you've asked me to lead the discussion. I strongly recommend you lead it yourself this time. Bankers talk about the 3 C's of Credit; character, cash flow and collateral. The statements will show the cash flow and the borrowing base certificate will show the collateral."
Edith broke in, "And I need to do most of the talking because we're trying to rehabilitate my character."
"I wasn't going to be that stark, but yes." Jay said.  "No guarantees, but I think the bank will buy it. First offense and all."
"Do I put my apology at the beginning or end?" Edith asked.
"If you wait to the end, it will be the elephant in the room. Open with it," Jay replied. "One more thing, Brian may want to bring other people from the bank along, his boss maybe, maybe a credit person. If the bank is really concerned, they might have a "Special Assets" officer along. That's a person who manages bad loans. If a Special Asset person comes we'll want to make sure that person understands that this situation won't require their services. Tell Brian anyone he wants to bring is fine."
"Should I have a sample tray? Edith inquired. Normally when outsiders visited, Edith prepared a tray including her newest products for the visitors to sample.
"Have it ready." Jay answered. "If things go well, you can bring it out at the end."
"And if not?" Edith asked.
"Then you, Megan and I can drown our sorrows in food." Jay teased.
"I'm not sure there will be anything you'll even eat, Jay." Edith replied slyly.
"If you have some bruschetta rounds, olive oil and shredded Parmigiano-Reggiano, I'll be fine." Jay answered.
"I'll see what I can do." Edith laughed. "I'll call you after I talk to Brian. And thank you Jay. I should have called you earlier. I feel better now than I have in weeks."
"Happy to help." Jay concluded.  "I'll talk to you later and see you on Tuesday, Ciao."
Takeaways:
For the business owner:
Never, ever hold back information you've promised to supply. It will cause the bank to assume the worst; even if things aren't that bad.
Most of the time a bank will respond well to open communication and you'll find they can be very helpful in difficult times. The bank wants your business to be successful and they can only help if they know about the challenges you are facing.
If you do mess up, deal with the situation pro-actively.  Don't wait for the bank to call you on it.
For the bank:
Most business owners don't understand banking or how banks really operate. They might behave in ways that do more harm than good without really intending to. Use these times to educate if you want the relationship to continue. Third party advisors can help to deliver the message.
Choose meeting venues wisely. If you want to see your client at their best, allow the meeting at their place. On the other hand, if you want to send a stern message, a formal conference room at the bank will help do the trick.
Jeff Mann is a Partner and trusted advisor with B2B CFO® serving business owners in Northeastern Indiana and Northwestern Ohio who want to increase cash and company value. Contact him at jeffreymann@b2bcfo.com, or find a B2B CFO® Partner in your area at www.b2bcfo.com.

Get Your own complimentary* Discovery Analysis™ from B2B CFO®
*Complimentary for qualified business owners