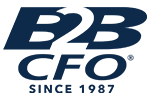 Navigating the Business Sale Minefield – Introduction
Posted on March 2, 2018 by Jeffrey Mann
This article is the first in a series exploring the issues that hold up or blow up business sales.
So, you want to sell your business. You have a letter of intent in hand, a ready buyer and a proposed closing date. Then the due diligence process begins, and everything starts to go sideways. Unexpected issues arise that bring the deal to a halt. Now the buyer is skittish, and you're stressed. I liken due diligence to moving through a minefield, with difficult issues lying hidden like land mines in the piles of information you've given the buyer. How did this happen? Could we have avoided these problems? We'll deal with specifics in subsequent articles but before we do, let's look at the due diligence process itself. 
Due Diligence Basics
Buyers use due diligence to assure themselves that the business they think they're buying is the business they really are buying.  It's the place in the business sale process where perception meets reality.  For the seller, the process is almost always highly invasive, time-consuming, nerve wracking and at its worst borderline humiliating. If the seller doesn't manage the process effectively, the high distraction level can cause a drop in the business's performance. Managers consumed with providing due diligence information will often "take their eye off the ball" and neglect their regular duties, to the detriment of the business.
The buyer, or more often the buyer's third-party representatives, dig deep into every aspect of the business to ferret out the "real" truth about the company, its operations, its financial situation and its capabilities.  For the buyer, these representatives are like the minesweeper pictured above. They are trying to find issues not readily apparent from the information the seller has provided and to make the buyer aware of unanticipated risks.
As much you the seller dislike the due diligence process, your buyer's people don't like it much more than you do.  For them the process creates headaches, unpleasant conversations, and bad feeling between the parties that might carry on after the deal closes. That's one reason buyers hire third parties like lawyers and transaction advisory firms to be their "bad cops".  In the end, your buyer has no choice but to perform thorough due diligence as their financing sources demand it. And without financing, there is no deal.
Due diligence can stir up strong emotions in sellers, and not in a good way. Anxiety can lead to anger toward the buyer. What's worse, the information a buyer finds in due diligence can cause them to walk away from a deal. More often, negative information arising out of due diligence will motivate the buyer to drop the offering price or to require larger escrows or more comprehensive indemnity promises from the seller.
Even with all that, the seller should always remember that neither the buyer nor their third party due diligence providers go into the process intending to scuttle a deal. Buyers want to buy and have already sunk a lot of money into your deal. Also, buyers' third-party providers know that if they get a reputation for blowing up deals, buyers will stop engaging them.  On the other hand, neither buyers nor third-party providers can afford to miss a big issue. Such errors can derail their careers.
What's Involved in Due Diligence
Due diligence covers a wide range of material, all of which you, the seller will have to provide to the buyer. While the exact information might vary a bit from buyer to buyer and deal to deal the seller generally must provide:
All documents dealing with the company's legal organization.
All financial information with support for key items especially any management adjustments to income.
Lists of all assets and real estate.
Lists of and legal support for all intellectual property.
Lists of employees and all employee related documents including benefit plans.
All licenses, permits and certifications.
Environmental information
All federal, state and local tax filings and related information.
All contracts including leases. This will include contracts with suppliers and customers.
All debt instruments and bank borrowing information.
A description of key products and product lines.
Customer and vendor lists and information. (In most cases the seller can mask the names of actual customers and suppliers. The buyer is trying to gauge concentration.)
Any pending, recent or threatened lawsuits or legal actions.
Using my original analogy, this mass of information constitutes a minefield where issues that can disrupt your business sale lie hidden until the buyer's experts find and reveal them. We're not talking about deliberate deception on your part. The wise seller never, ever gives a potential buyer any information they know to be incorrect. These issues arise from situations that the seller was not aware of (changes in laws, changes in conditions, situations that they forgot about or never know about); or where in-house administration was not up to snuff (expired contracts or licenses, unfiled returns or reports, improper accounting treatments); or where the seller has misinterpreted a particular situation (applicability of certain taxes or regulations, contract provisions or restrictions, environmental issues from previous owners).
The buyer's due diligence team of professionals will find any issues a seller has missed or misinterpreted and assess the potential risk, usually not in your favor. These undisclosed issues can sink or substantially alter your deal.  The remaining articles in this series will discuss common issues that come up in due diligence.
So What to Do? 
I strongly recommend three courses of action:
Get educated. Potential sellers have access to a huge amount of information on preparing a business for sale. I personally recommend two sources. The Exit Strategy Handbook, by B2B CFO® Founder and Managing Partner Jerry Mills offers both a high-level view of the sale process and a detail level view of due diligence including comprehensive checklists of information you'll need to provide. It's a book I wish I'd had earlier in my career when I was buying and selling companies. It's as good or better than a lot of the materials the private equity firms use. You can find it at Amazon.com or b2bcfo.com. Second, if you get an invitation to attend B2B CFO®'s new educational offering The Business Sale Solution, go. This 90-minute program has just been released to a great deal of justified fanfare. Classes will begin popping up across the US. Look for one or contact a local B2B CFO® partner to find out about sessions in your area.
Start lining up a team of professionals. Both The Exit Strategy Handbook and The Business Sale Solution recommend that sellers put together a team of professionals, a Success Team™, to help with the sale process. You will want to find first rate pros with extensive experience in business sales. Your buyer will have an "A-Team" advising them, you'll want one too.
Be intentional. Experts estimate that 70% to 80% of companies offered for sale never sell. But sellers who give the sale process the attention and focus it deserves have a much higher rate of success.
Look for my next Minefield article, coming soon.
Jeff Mann is a Fort Wayne based Partner with B2B CFO®, America's leading provider of "big company" CFO expertise for privately held businesses and their owners. You can check out his web-site at http://www.jeffreymanncfo.com.

Get Your own complimentary* Discovery Analysis™ from B2B CFO®
*Complimentary for qualified business owners