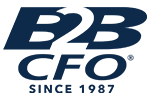 Posted on July 23, 2018 by Jeffrey Mann
Why would a business owner walk away from a life's work without even exploring the possibility of selling their business?
I didn't intend to write this article. I have a pile of other interesting topics waiting for my attention. But I had two conversations last week I found troubling. In both conversations I heard about a business owner, running a successful business, who had decided to close the business when it came time to retire rather than try to sell the business.
Now there are many businesses that can't be sold for a variety of reasons, lack of profit, over-dependence on the owner, or many other reasons. But according to my contacts neither of these businesses fit that description. So, I'm left to wonder; what would cause a business owner to walk away from a life's work without even exploring the possibility of selling the business? I don't know the answer, but I do have some conjectures.
The owners have too narrow vision
The owner of one of the businesses I heard about made the statement that nobody would buy his business, his competitors would just wait until he liquidated and then take his customers. In saying that he limits the universe of potential buyers to his known competitors. Big mistake. The universe of potential buyers is much larger than that.  I spoke with a middle market investment banker a few months ago. His company's data base includes 4,500 institutional buyers (like private equity firms) and over 100,000 strategic buyers. And, those potential buyers have an estimated $3 trillion to invest in privately held companies.
Suppliers might want to buy customers. Customers might want to buy suppliers to secure their supply chains. Companies in the industry might want to buy access into a new geography. And there are a host of other possible buyers. These buyers even target small, local businesses. I'm familiar with a large company that bought two very small, local businesses last year. The company wants to gain market dominance in a particular geography. These businesses gave them access to small but important markets in their target area. Many companies believe that buying into a market provides a much better value than trying to build a new business from scratch. Would it not be worthwhile to find out whether someone out there is trying to do that in your market?
The owners fear the business sale process.
From a distance, the business sale process looks scary. Everybody has heard about deals gone wrong, owners taken advantage of and how hard and time-consuming the whole process can be. Plus, the statistics put the entire process in a negative light. An estimated 70% to 80% of businesses offered for sale never sell. In this environment the statistics, myths and half-truths might cause an owner to conclude that it's best to stay away. If you don't play, you can't lose. But before an owner makes that decision, consider some other facts. First, a successful sale will almost always bring in higher proceeds than a liquidation, usually much higher. Second, while liquidating a company seems easier than a sale, it isn't an easy process. Plus, shutting the down the owner's life's work can cause real heartbreak. Finally, business owners, if they have a salable business, can take steps to improve the odds of closing a profitable sale. Owners owe it to themselves to understand the sale process before they reject it.
The owners underestimate their companies' potential value.
Let's go back to the business owner who believes that his competitors would just wait for him to liquidate his business and then take his customers. That makes no sense to me.  If taking his customers was that easy, his competitors would have taken them already. Since they haven't it implies that the company has value. Owners have many reasons for undervaluing their companies. Their financial results might seem too low to interest an outside buyer. But many businesses deliberately reduce their income for tax purposes. When an owner can explain the company's real economic potential, buyers become more interested. Also, owners have operated their businesses the same way for so long that they miss possibilities for enhancing their value. In the last decade or so an entire specialty has arisen based on helping owners to upgrade the value of their companies. A value growth expert will point out opportunities for a company to make itself more appealing to potential buyers and then will help the company to take advantage of those opportunities.
Takeaways
Before business owners reject the possibility of a business sale they owe it to themselves to give the sale option fair consideration:
Take time to learn. You can find a lot of good information about the business sale process. Some of my favorites include, The Exit Strategy Handbook, by Jerry Mills (available at Amazon.com and B2BCFO.com) this book includes a lot of great material on how to approach a business sale, The Business Sale Solution is a 90-minute educational program that walks owners through key issues to consider when thinking about selling their business. B2B CFO® Partners cosponsor these programs with banks, wealth managers, accounting firms and other groups around the US. Check to see if any sessions are being offered in your area. You can find material concerning business sales at www.b2bcfo.com, click on the "Transition Services" tab and chose from several relevant topics.
For family businesses, Tom Deans' book Every Family's Business provides unique and valuable insights. If you have a Linkedin profile, several experts regularly post articles concerning business sales. I particularly like articles by Enrique Quemada of One to One Finance. Follow Mr. Quemada and check out the articles in his archive.
Talk to an expert. You can find local experts in the business sale and value growth specialties. My company, B2B CFO® is the largest firm in the US providing trusted CFO level advisory services to privately-held businesses. Look for a B2BCFO® Partner in your area at www.b2bcfo.com. Just click on the "Our Locations" tab. Our Partners understand the sale process and how to help business owners to increase their companies' values.
Most of all, don't give up before you know.
Jeffrey Mann is a B2B CFO® Partner located in Fort Wayne, Indiana. Jeff holds certifications as a Certified Mergers and Acquisitions Advisor and as a Certified Business Transition Expert™. If you have a business in Northeastern Indiana or Northwestern Ohio he would be happy to talk with you about any questions or issues you have concerning the business sale process. Contact him at jeffreymann@b2bcfo.com.

Get Your own complimentary* Discovery Analysis™ from B2B CFO®
*Complimentary for qualified business owners