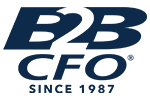 Fintech: A Key to Business Growth
Posted on August 15, 2021 by Joe Eleshio
According to a 2019 Deloitte survey, small and medium U.S. businesses using advanced digital tools were three times more likely to experience revenue growth and three times more likely to see customer growth than their peers who didn't embrace digitalization. 
One of the digital tools areas that can be most helpful in increasing efficiency and encouraging growth is fintech, or financial technology. There are a broad range of services and products that can help you save time, reduce operating costs and improve customer services. 
To learn more about how financial technology can solve business challenges and transform business processes, check out this article on AmericanExpress.com.
Are FinTech Solutions the Key to Unlocking Small Business Growth?
I hope you find this article beneficial. If I can assist you in another way, I welcome you to contact me by filling out the form below.