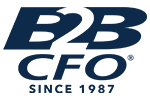 Tips to Cut Costs and Boost Profits
Posted on September 30, 2021 by Joe Eleshio
The overhead cost of running a small business can get expensive so it's important to continually look for ways to cut costs. Thankfully, there are many ways you can save to boost profits.
I recently read an article on American Express.com that lists 27 different ways you can save money. Some of these tips include: Outsourcing specific company needs, having your company go green and using open source (free) software. To read more of these tips, check out the full article by clicking the link below. 
Money Saving Tips and Ideas for Small Businesses 
I hope you find this article beneficial. If I can assist you in another way, I welcome you to contact me by filling out the form below.