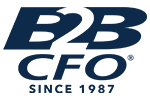 Why Creating Value Trumps Profitability
Posted on November 18, 2021 by Joe Eleshio
Generating profit is something that dominates many business owners minds most of the time – and rightly so. However, limiting focus to just profit can also prevent the business from achieving the value it needs to sell at a higher profit later.
So how do you build value? There is a long list of things you can do but there is one that is particularly powerful – making sure your business is scalable.
If you are curious about how scalability creates value and what is needed to make sure your business is scalable, I recommend reading a great article that I recently read on Forbes.com.
Why Creating Value Trumps Profitability
I hope you find this article beneficial. If I can assist you in another way, I welcome you to contact me with the email address or phone number listed below.