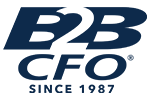 How is Selling Your Business Like Franchising?
Posted on January 19, 2022 by Joseph Worth
Anything a business owner does to systemize their business to make it ready to franchise will help it even if it does not franchise. This is one of the valuable ideas in a recent podcast by Josh Patrick interviewing Neel Parekh of MaidThis. Find the podcast here.
I have been advising business owners for years to take many steps to make their businesses more valuable, more saleable, and less risky. Creating and implementing systems is one of them. A few of the others are:
Increasing and diversifying revenues (DOH!)
Strengthening your management team
Improving and documenting processes
You can learn more about increasing company value – either for selling or for yourself – here. https://www.b2bcfo.com/increase-company-value/. Or reach out to schedule a complimentary discussion.