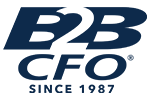 Is virtual accounting hindering your finance functions?
Posted on September 10, 2020 by Joseph Worth
The COVID-19 pandemic has caused many of us to move to virtual accounting functions. This virtualization has caused many disruptions. As a result, many of us have the need to move to digital tools and ways of working. This means we must make these tools work with or improve our current systems and processes. A recent Forbes article listed "Six Strategies For Digitally Transforming Finance In An Evolving Business Environment." Click here to read the short article.