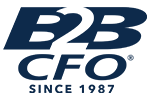 What other professionals say about John
John Morris was the thorough, professional, expert CFO resource I needed for our small business.  Previously we ran with legacy, internal resources to manage the books, but as the competition heated up we needed the actionable insights from our financial data (e.g., what products were most profitable, which sales person had the best ROI, what segments were actually growing versus contracting).  John, with his refined process, was able to show us this actionable data in weeks, not months or years.  I went from having legacy income statements to having actionable insights per product, per sales person and per region, allowing me to make strategic decisions, with data.  The expertise and professionalism John brought to our organization was exactly what we needed.
Mike Siegler
General Manager
Ecessa Corporation
John Morris has been a business partner of mine for many years! His insight and business savvy are valued and appreciated. John is a difference maker.
Matt Quinn
Principal, Vice President Integrated Solutions
Intereum
John has been such a great CFO for our company. We began working with him when our finances were a big mess and he was able to help us resolve our issues. He puts together a great plan and ensures that you are taken care of. He goes out of his way to find you better vendors when he sees that you are not getting the treatment your business deserves. I plan on keeping John around until he says I need to retire. He's a great guy, very knowledgeable and I highly recommend him.
Brandon Serpette
Founder/CEO
3 Bears Landscaping
I've had the privilege of working with John Morris for over 15 years as a colleague and senior advisor in multiple settings, most recently at a data analytics company in Denver and a software company near Olympia, Washington.
I've witnessed first-hand John's proven ability to step into highly challenging situations and create immediate value. He has a unique talent for establishing credibility, building and maintaining trust, and delivering clarity to an organization's financial systems and information.  He has the intangibles I value most in a high-level executive: professional transparency, personal integrity, analytical and strategic skills, empathy, drive, passion, and accountability. This empowers him to seamlessly partner with both internal teammates and external stakeholders like investors, bankers, and customers.
John has been a tremendous asset to me as a confidant, partner, and trusted advisor, upon whom I strongly rely. I cannot recommend him highly enough.
Tom Suter
CEO/President
Engineered Software, Inc.
I appreciate the help you gave us in sorting out some issues we had with our Finance department. InHarvest has had several years of very good growth and it felt like we had outgrown our finance department structure. Your objective help in navigation through the personnel issues and structural issues of the department really put us on the right track. You did so without alienating the existing staff and gave us some valuable tools including a cash flow model that we needed to develop. Thanks again for all you have done for InHarvest and should InHarvest have a need for outside assistance in this area again, I would not hesitate to call you.
Gene Addink
InHarvest
Get Your own complimentary* Discovery Analysis™ from B2B CFO®
*Complimentary for qualified business owners