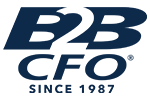 What other professionals say about Lori
Lori is a talented, experienced, knowledgeable CFO who I would recommend without hesitation, and who I will continue to engage as business grows and changes.
Lori was instrumental in our transition from QuickBooks to a Construction ERP system. Here financial and account knowledge and experience we invaluable in setting up our system and ensuring our company's needs are met with the new system.
Suzette LeBlanc
CPA
NorthCore USA LLC
Lori provided analysis, training, and consultation for multiple projects, including the transition and implementation of a anew financial system and most recently, assisting with job process analysis and process documentation to streamline the administration of our office functions.
Paul Lyman
General Manager
NorthCore USA LLC
During a critical transition in the leadership of our finance department, Lori Van Dyke provided thoughtful, relevant support that helped to bridge a critical gap. Her expertise in non-profit management and medical billing was particularly valuable. Lori worked directly with executive management, implementing process improvements, and helping to prepare for a successful audit. I recommend her without hesitation.
Kelli McKnight, M.Ed., QMHP
CEO
Options Counseling & Family Services
Lori Van Dyke has been a game changer for our business. We are now looking ahead and planning and budgeting in a way that gives our board a sense of confidence we have never had before. Ms. Van Dyke is experienced, professional, and direct while always being warm and considerate of our board's different levels of comfort with discussing finances. That is a hard balance to strike, and she does it with grace and intelligence.
Holly A. Elmore, JD
CEO
Childhood Health Associates of Salem