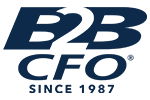 What other professionals say about Max
Max and I worked together to integrate an acquisition that doubled the size of our business at Furmanite. He created and implemented the strategy for the finance function of the new combined companies. He led the integration team through complex issues, resolved conflicts, and provided improved finically reporting for senior management. His knowledge, skills, and leadership were the driving factors in the project's success
Stephen Westurn
Chief Financial Officer
Paradigm Tax Group
The relationship between the CIO and the controller is always an important one. I worked with Max in this capacity, and I always found Max to be professional, intelligent, insightful, and willing to partner with the IT organization on company initiatives. His experience and background are also quite impressive.
Nellson Burns
VP, Information Technology
Mohawk Industries
Max is a highly ethical, fearless, determined and very skilled financial professional. I would not hesitate to engage him in any complex financial role. He has worked in multiple languages and cultures and in incredibly complex accounting and costing environments.
Lowell Williams
Vice President
Equaterra
Max is a dynamic financial executive. He is one of the smartest person's that I have known in his profession. Max is a strong leader and team player. I view him as a demanding executive, however extremely fair, having many accomplishments.
Charine Davis
VP Finance
Get Your own complimentary* Discovery Analysis™ from B2B CFO®
*Complimentary for qualified business owners