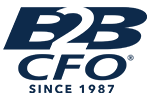 What other professionals say about Michael
Michael has been very thorough, detail orientated and cost effective as my company did not require a full-time CFO. I have been more than satisfied with the results and with Michael's insight and recommendations over the last 12 years. He has become a valued and trusted advisor to me.
Mark Smith
President
Frontier Distributing Inc.
I worked with Mike Campian on a mutual client for a loan request. I provided my client with a list of information I would need to review their request.
The loan package which was complete and received in a timely basis due to Mike's assistance, this allowed for a quick approval for the client's working capital needs.
It was a win-win situation, the bank was able to turn the request around quickly and the customer had access to their line of credit needs, this would not have been the case without Mike's help.
Barbara Dansbury
Chase Bank
Michael has been a trusted advisor for Northfield Trucking for over ten years now. He has assisted in putting together a system to make our jobs more profitable, put procedures in place to get accurate & timely financial statements as well as facilitated in building a new banking relationship to help grow my company.
I appreciate having an outside view of my business at a cost I can afford. I would recommend Michael to any business looking for an advisor to help grow their company. The B2B CFO business model works great!
Leigh Ann Vallimont
Northfield Trucking Company Inc.
I might be out of business right now if it weren't for Mike. He has whipped our accounting system into amazing shape. In fact, he's made us more advanced and sound than any business I know of that is similar in size and revenue.
Get a basic accountant if you want to just cover the basic bases. However, if you want to really predict trends, plan for the future, gain the respect of lenders and partners, and insulate yourself from pitfalls and IRS issues, you need to work with Mike.
I've paid him a lot of money over the last year…and it's all money well spent. He's been an amazing asset to us. He's almost a part-time employee now. He's a great communicator, an expert in the CFO/Finance field, and is a man of great integrity.
Mitch Davidson
President
I have been working with Michael Campian for almost three years now and I consider him a great addition to my team. He as been instrumental in securing our first line of credit with Chase Bank, made sense out of my financial records and helped us save money in areas I did not know were possible.
I think the B2B CFO model is great. Michael came along at a time when we were in need of the services of a CFO but could not afford someone full time. His dedication to our company has been very valuable.
David Kasenow
Creative Seating Innovations. Inc.
We were very pleased with the advice that we got from Mike Campian regarding specific ways to steamline our entire accounts payables systems.  Mike was able to give us four specific actions that have allowed us to save time and money.  Our vendors have really appreciate the changes that we have made.
Michael Manchester
First Advantage Mortgage LLC
Michael excels at keeping his clients away from sharp objects and matches. He is accessible, personable and has the ability to deliver information in a matter-of-fact yet professional way. He is a terrific asset to all of his clients. I am happy to know him.
Greg Herman
VP of Operations
Etc. Default Services
Get Your own complimentary* Discovery Analysis™ from B2B CFO®
*Complimentary for qualified business owners