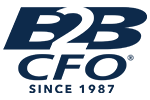 Impact Of Healthcare Reform
Posted on March 9, 2020 by Peter Aronstam
Healthcare Reform
Important to us all
Health care reform arrived on March 21, 2010, when the U.S. House of Representatives passed the Patient Protection and Affordable Care Act (H.R. 3590), which had been previously approved by the Senate on December 24, 2009.
With this law approved by both bodies, health care reform is now here, and has been signed into law by President Obama.
The law affects us all – employers, employees, health care providers, long-term care providers, drug companies, medical device manufacturers. The list is long.  There is an excellent review of the legislation in the following article "Health Care Reform Has Arrived".
Below is a summary of key legislative provisions
Immediate Impact
Many of the Reform Act's provisions take effect in or after 2013, or are gradually phased in.  Others become effective immediately or within a short time. These include:
A temporary national high-risk pool to go into effect within 90 days of enactment.
Restrictions on insurers regarding lifetime limits, excessive waiting periods (over 90 days), rescissions, and pre-existing condition exclusions for children.
Limitations on insurers' ability to impose annual limits on the dollar value of coverage.
New insurance must pay the full cost of specified preventive care.
Children can stay on their parents' insurance policies until 26.
Rebates on Medicaid prescription drugs are increased effective January 1, 2010.
Starting in 2011, health insurers must make rebates to enrollees if medical loss ratios are lower than specified levels.
Effective January 1, 2011, contributions to employee flexible spending accounts will be limited to $2,500 per year, indexed to CPI.
Impact on Employers
Effective January 1, 2014, the Act assesses a fee of $750 per fulltime employee (30+ hours per week) on employers with 50 or more employees that do not offer health coverage and that have at least one full-time employee who receives a premium tax credit. There are additional fees for employers who impose certain waiting periods on employees, based on length of wait .
Grandfathering
The Reform Act generally grandfathers existing individual and group health plans with respect to the new benefit standards under the Act as well as the Act's requirement to provide coverage for dependent children up to age 26. The Act also appears to generally grandfather existing individual and group health plans with respect to the prohibition on lifetime limits, excessive waiting periods and rescissions.
Automatic Enrollment
The Act requires employers with more than 200 employees to automatically enroll them into health plans unless an has coverage from another source.
High-Cost Plan Excise Tax
Effective January 1, 2013, employer-sponsored health plans with values exceeding $8,500 for individual coverage and $23,000 for family coverage will have to pay an excise tax equal to 40% of the excess benefit. The tax is owed by insurers of insured plans and the employer or administrator in the case of self-insured plans..
Flexible Spending Accounts
Effective January 1, 2011, the Act limits contributions to employee FSAs to $2,500 p.a., indexed to CPI. The Act also excludes over-the-counter drugs as an expense that is reimbursable under FSAs.
Impact on Providers
Providers of health insurance will face dramatic changes in how they can do business, starting almost immediately. Changes include limitations on policy restrictions and exclusions as well as on premiums as they relate to expenditures for medical services.
Providers, particularly durable medical equipment suppliers, who seek to enroll as Medicare or Medicaid providers will face increased scrutiny. Review of suspicious bills before, rather than after, payment will become more frequent. Provider audits will be expanded. Pharmaceutical and medical device companies will be required to publicly disclose payments made to physicians, hospitals, and other providers starting for the 2012 calendar year. Tax-exempt hospitals will be required to make greater disclosures of their plans to meet community needs and will be limited in the amounts they can charge patients receiving partial charity care. Finally, false claims and fraud and abuse laws are strengthened and enforcement resources increased.
Pharmaceutical companies will be subject to an industry fee starting in 2010 based on sales of brand name pharmaceuticals for government health programs.  Medical device manufacturers will be subject to a percentage excise tax on medical device sales starting in 2011.
Long-term care institutions face a number of new requirements under the Reform Act, including detailed ownership disclosure and the implementation of compliance and ethics plans.

Get Your own complimentary* Discovery Analysis™ from B2B CFO®
*Complimentary for qualified business owners