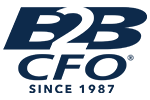 Motivating People Can CEOs And Business Owners Get Beyond Money
Posted on March 9, 2020 by Peter Aronstam
Motivating People: Can CEOs and Business Owners Get Beyond Money 
The economic downturn offers business owners and CEOs a great opportunity to more effectively reward talented employees by emphasizing nonfinancial motivators rather than bonuses.
In an economy in which all business – from the very largest to small new startups – are finding profits and cash flows under pressure, and with business owners and CEOs looking everywhere to reduce spending in their companies, it can become an enormous challenge to keep employees motivated while controlling expenses.  How CEOs and business owners can do this without incurring high costs for awards and incentives is the topic of a great article by Martin Dewhurst, Matthew Guthridge, and Elizabeth Mohr.
As the authors point out, there are many other ways of inspiring talent. They refer to studies showing that for people with satisfactory salaries, nonfinancial rewards will be more effective than extra cash in building long-term employee engagement in most sectors, job functions, and business contexts. Many financial rewards generate only short-term boosts of energy, which can have damaging unintended consequences.
A recent McKinsey Quarterly survey supports these studies.  According to the survey, the leading three noncash motivators-praise from immediate managers, leadership attention (for example, one-on-one conversations), and a chance to lead projects or task forces-may be more effective at motivating employees than the three highest-rated financial incentives – cash bonuses, increased base pay, and stock or stock options. The three nonfinancial motivators play critical roles in making employees feel that their companies value them, take their well-being seriously, and strive to create opportunities for career growth. These themes recur in most studies on ways to motivate and engage employees.
According to the authors, the current business environment provides owners and CEOs with a perfect time to reinforce more cost-effective approaches to compensation. Their interviews with HR directors suggest that many companies have cut remuneration costs by 15 percent or more.  In addition, employee motivation is sagging throughout the world-morale has fallen at almost half of all companies, according to another McKinsey survey – at a time when businesses need engaged leaders and other employees willing to go above and beyond expectations.
For more guidance where owners and CEOs can focus to motivate employees in a world of declining pay and low morale, please read the full article.

Get Your own complimentary* Discovery Analysis™ from B2B CFO®
*Complimentary for qualified business owners