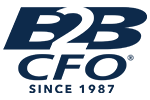 The Gulf Oil Spill Teaches Business Owners About Risk Management
Posted on March 9, 2020 by Peter Aronstam
The Gulf oil spill shows how vulnerable economies and businesses are to natural and man-made disasters, and what finance executives may be able to do to prevent some of the economic impact from adversely affecting their companies.
I recently received two articles commenting on the oil spill[1].  The first,  from CFO.com Magazine, takes an unusual approach, asking what finance executives everywhere can learn about risk from the disaster. The second,  from Moody's Investors Service, explores the impact the spill will have on the Gulf states' economies.
The article in CFO.com takes an unusual approach, asking what finance executives everywhere can learn about risk from the disaster. Could something like this happen to their companies? How can they make sure it never does?  According to Mark Abkowitz, a professor of civil and environmental engineering at Vanderbilt University and author of the book "Operational Risk Management: A Case Study Approach to Effective Planning and Response" (John Wiley, 2008), Finance can lead the creation of a rigorous risk management process that identifies "all the hazards that can threaten the enterprise. You can have a low-probability event that can have such dramatic consequences that you can't ignore it". For more interesting suggestions how CFOs can prevent such disasters from occurring, click here.
The oil leak resulting from the explosion of the Deepwater Horizon in April off the Louisiana coast may result in negative credit impacts for state and local governments. The spill is likely to cause extensive environmental damage to states bordering the Gulf of Mexico. But, as BP PLC has pledged to pay for all cleanup costs, as well as claims of damages, and the federal government has pledged significant resources, it appears that the long-term economic and financial impact of the spill on the states of Louisiana, Mississippi, and Alabama will be manageable. While the spill may have a significant environmental impact on the Gulf region, the short-term economic boom related to clean-up efforts will likely give way over the longer term to deteriorating revenue for coastal communities. These cities and counties may experience a decline in property tax values, which will necessitate a reduction in services or an increase in other revenue.
And, if the oil spill reaches the coastline of Florida, there may be a more severe impact as communities in the Panhandle are highly reliant on tourism, and the state itself is highly dependent on sales taxes. Because the situation is still developing, the full impact on each of the states and their political subdivisions is not yet known.
Read more about Moody's assessment of the economic impact on each state by clicking here.

Get Your own complimentary* Discovery Analysis™ from B2B CFO®
*Complimentary for qualified business owners