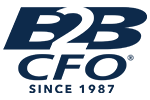 When A Company Goes Public By Accident
Posted on March 9, 2020 by Peter Aronstam
CFO Magazine recently published an article in its March 2011 issue (click here to read) describing how easy it is for a privately-owned company to make the mistake of going public unintentionally.  Going public comes with significant consequences and obligations, including the obligation to register with the SEC, to report financial results to its shareholders on a regular basis, and to make public disclosure about material company events (like new contracts).  It's a decision that should therefore be taken carefully, and deliberately.  Owners and management should  seek the guidance of their legal and accounting advisors before taking the step.
As the CFO article points out, a company that has more than 500 shareholders is by definition public.  Passing that number can happen without control if, for example, the company has issued options or warrants to more than 500 employees and/or contractors, and they exercise the options and become shareholders.  The SEC is paying close attention to companies like Facebook, which has issued options to thousands of employees.
Peter Aronstam and Dennis Gagnon, B2B CFO® partners, are quoted in the article.  Please read it to see what they have to say about the perils of going public by mistake.

Get Your own complimentary* Discovery Analysis™ from B2B CFO®
*Complimentary for qualified business owners