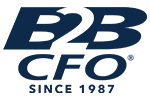 What other professionals say about Ralph
We engaged Ralph in December of 2018 following the discovery of several forecasting errors committed by our previous part time CFO.  Accurate capital planning is critical for pre-commercial life science companies such as ours, and underestimating cash requirements can adversely impact valuation and may even be fatal.  Ralph rationalized our financial modeling tools to not only decrease the potential for errors but to also Improve the efficiency for generating "what if" scenarios.  In general, Ralph demonstrated a sensitivity to our financial position and took a common sense approach to providing financial services.
Paul Nichols
CEO
Bio2 Technologies
I had the privilege of working closely with Ralph for almost seven years. He is a consummate finance executive; he truly understands the numbers, and, more importantly, what they mean to the business. Over the time we worked together, Ralph consistently proved himself to be more than just a "numbers guy". He's a thinker, a leader, and a change agent. I was consistently impressed with his ability to assess and understand all aspects of a business problem and help drive towards a solution. I am quite confident in his ability to immediately be an impactful member of any executive team.
Patrick Manzo
Head of Customer Service and Chief Privacy Officer
Monster Worldwide
I worked for Ralph for 7 years at Monster Worldwide. He is a fearless leader with a passion for and deep knowledge of the business. Ralph provides his team many opportunities allowing for rapid developmental growth. He encouraged all team members to develop strong networks across the organization to broaden their base of business knowledge and to ensure they were viewed as valuable business partners. He was a calming influence in stressful situations and approached all issues with a data-first mindset. Ralph would be a strong addition to any executive team.
Angela Bright
VP FP&A
Monster Worldwide
Get Your own complimentary* Discovery Analysis™ from B2B CFO®
*Complimentary for qualified business owners