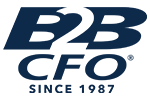 Most privately held company owners spend too much time working "in" their businesses instead of "on" their businesses.
Successful entrepreneur business owners are so focused on the business' success that they forget to spend time protecting, for generations to come, the very success they created.
In our complimentary Discovery Analysis™ process, we see all the time, that owners make good business decisions; however, when asked if they have an estate or succession plan to protect the success for the next generation, the answer is a resounding "No."
As a trusted business advisor to the business owner, we feel compelled to help to shift that focus from "In" to "On." We do this by helping the business owner be more introspective regarding their life goals and desires for the success they have created. We ask questions like the following.
What keeps you awake at 3:00 A.M.?
How do you want to be remembered?
What are your business passions?
Do you have a plan to fund those business passions?
Many times, the answers to these questions will actually shift the business focus in a different direction. We find that money isn't the ultimate motivator for most business owners. More often the motivator is an intangible benefit achieved like social recognition, passing value to the next generation, or simply peace of mind knowing that, "I have made it."
Our proven process is designed to help a business owner achieve that ultimate satisfaction knowing that the success they worked sometimes their entire life to achieve will benefit others now, and for the next generation, and for generations to come. John Parise, Founder of Copper Beech Financial Group said, "About 70% of the value of a business will be lost by family infighting, income taxes, and poor decisions by the third generation removed from the business founder." Our process is designed to help the business owner make great decisions today with the assistance of expert resources to develop a plan that will protect the value of the business for years to come.
As we say at B2B CFO®, "First Direction, Then Velocity®." This applies not only to the business itself but also to the legacy plan the business owner executes now for generations to come.
My Expertise
Please see my "About" page to read about my qualifications to be an expert on this subject.
Get Started With Richard
Get Your own complimentary* Discovery Analysis™ from B2B CFO®
*Complimentary for qualified business owners