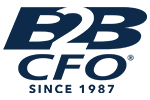 Inspirational People – More Examples of Goal Clarity
Posted on March 15, 2020 by Rick Daigle
Dr. Robert Langer . . . . Colonel Pamela Melroy . . . . Dr. Irwin Jacobs . . . . what do these people have in common?
In one of my volunteer roles I am the chairperson of the Sponsorship Committee for the Atlanta Chapter of the MIT Enterprise Forum. The mission of this non-profit organization is to provide programs, training, and support for the entrepreneurial community in Atlanta. I get to rub elbows frequently with the members of the Executive Committee and Advisory Board, all of whom are MIT alumni or community leaders in one way or other.
This seasons programming includes programs featuring the above mentioned people, and each of them have truly remarkable stories.
Robert S. Langer is the David H. Koch Institute Professor at MIT. (There are 14 Institute Professors at MIT; being an Institute Professor is the highest honor that can be awarded to a faculty member.) Dr. Langer has more than 750 issued or pending patents worldwide. He has published more than 1,000 articles and earned more than 150 major awards.
Colonel Pamela Melroy has flown more Space Shuttle missions than any other NASA astronaut. Melroy served as pilot on two flights and was the mission commander for another. She has logged over 924 hours (more than 38 days) in space. Pam Melroy left the agency in August 2009 and now serves as Deputy Program Manager, Space Exploration Initiatives, Lockheed Martin. Prior to the Space Program, Col. Melroy was a test pilot in the USAF. She is a graduate of Wellesley College and earned a masters degree at MIT.
Dr. Irwin Jacobs is a professor, lifelong entrepreneur, and quite possibly the godfather of wireless technology. He started his first communications consulting company in 1968 and sold it for millions, retiring in 1985. Three months later he started Qualcomm in his den with 6 other former employees. By 1989 they demonstrated their cell phone technology to the industry and introduced it commercially in 1995. Current Qualcomm revenues are $2.75 billion with thousands of employees worldwide.
These people could not have accomplished what they have in their respective careers without having and practicing goal clarity constantly. You don't just wake up one day and find you have accomplished many great things. You have to know what the goals are, how you will get there, and work hard every day to reach the goals. There is no magic formula for success.
I am fortunate to be involved in this organization. I get to be part of a wonderful community effort and make a real contribution by adding sponsors. I have made this a part of my goals. My goal is to have more sponsors by the end of my term than the organization has ever had.
I'm now off to hear Dr. Langer speak.

Get Your own complimentary* Discovery Analysis™ from B2B CFO®
*Complimentary for qualified business owners