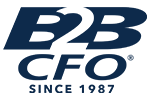 Getting Back to the Basics
Posted on July 18, 2020 by Robert Burger
Many business owners are now going through one the most challenging and unpredictable periods they have ever faced. Those of us who provide business advisory services see a broad range of industries, businesses, and the challenges that business owners face. Whatever industry you are in, whether your business is thriving or struggling, there are certain practices that will both help the business and help the business owners' peace of mind. One of these is to get back to the basics – not continuously focusing on the problem of the moment, but focusing on the disciplines and skills that are practical, proven, and powerful over the long term.
One excellent resource on this topic is Steven S. Little's "The 7 Irrefutable Rules of Small Business Growth".
To recap his work, here are the Irrefutable Rules.
Establish and maintain a strong sense of purpose
Thoroughly understand the marketplace
Build an effective growth planning system
Develop customer-driven processes
Put the power of technology to work
Attract and keep the best and brightest
See the future more clearly
I think that number 5, "Put the power of technology to work" is particularly timely.
The events of the last few months have forced a number of people to either work remotely or not work at all. In many ways this is limiting, but it also contains great possibilities. A number of us have been on many video conference meetings with people from widely dispersed geographic areas, with the advantage that no one had to drive or fly to make the meeting. We all know people who save at least an hour a day because they are not commuting. A number of businesses have pivoted to new ways of serving customers, and some of the efficiencies that we are all discovering will continue to grow after the quarantine is over.  We are in a period where we have both the time and the necessity to re-think how we do things, and engage with customers and employees to discuss how to re-invent our businesses.
I would encourage all business owners to do what my clients and I have done; ask yourself what you would do if you were building your company from scratch today. Would you be in the same physical space? Same way of buying, selling, and servicing? Same processes and systems?
There has never been a better time to re-think the way we do business from the ground up. Any of the Partners at B2B CFO® will be glad to brainstorm with you and share ideas during this transformative time.
-Robert Burger

Get Your own complimentary* Discovery Analysis™ from B2B CFO®
*Complimentary for qualified business owners