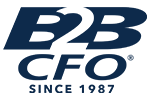 Here Comes 2021: Is that an Etch-A-Sketch?
Posted on January 4, 2021 by Robert Burger
I have an ongoing discussion with my clients, collaborators and friends on one single topic. It doesn't matter whether things have been going well or poorly or somewhere in between, the topic is the future. We often start the discussion with one question: "Now what?" Then we picture the future.
Since we are living in such interesting times, the question has a little more bite to it now. So, I'll offer a few suggestions for approaching the year 2021 with optimism, positive energy and a bias toward action.
Shake the etch-a-sketch. (If that phrase doesn't make sense, drop me a note and I'll be glad to explain). My clients, colleagues, friends and I have made a resolution to take a fresh look at how we approach our new world, and how we will find the best way to provide service and achieve success for each other and ourselves. Since things are changing rapidly and, in some cases, drastically, we need to look at our world as if we were launching a business today, at the end of 2020. Clean slate.
Build a time machine. We imagine ourselves in December 2021, and we ask ourselves, "what do I wish I had done a year ago?"
We dedicate an hour each day to research. We make a list of questions about future trends, do our research, and then share the best sources of information. Each of us can be a great resource to our clients, collaborators and friends. And they will reciprocate.
We find good books to read and share them. If you would like to read an excellent book on business strategy, my partners and I would be happy to send you "The Danger Zone" or "The Exit Strategy Handbook".
We've each committed to take at least one online course. Intellectual exercise is just as important as physical exercise. We use the time we would have spent driving or watching TV.
We're not going to participate in "Zoom fatigue". Seriously – since when have I gotten fatigued by too much human contact? I'll take a video connection any day, because that's what we've got right now.
Develop three different 2021 financial forecasts: optimistic, pessimistic, and in-between. We need to know what we will have to do under each scenario, and be prepared.
Stay close to your banker. There will be times when this is the most important relationship in your business world.
My partners and I wish you a very Happy New Year!

Get Your own complimentary* Discovery Analysis™ from B2B CFO®
*Complimentary for qualified business owners