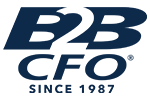 Improve Business Processes

Growing businesses need processes.
If your business is a growing enterprise, your processes need to be developed so the business is scalable – meaning continued growth without adding employees.
Existing processes tend to be either nonexistent, or inconsistent while being weighed down with slow moving paper forms and sign offs. The company's growth can be stifled with inefficient or non-existing business processes. The impacts of poor business processes include errors, customer dissatisfaction, and reduced profitability.
What is a business process?
The term business process can mean many things: business development, customer procurement, customer onboarding, sales order entry, sales order fulfillment, operations scheduling, purchasing, inventory management, receiving, accounts receivable, accounts payable, payroll, financial reporting, month-end closing, budgeting, cash management, employee recruiting, employee onboarding, employee training.
There are procedures / workflows that when established, will ensure that the most efficient methods for processing will evolve and will consistently be followed going forward.
We can assist owners and leadership teams in developing best practices, best procedures, and efficient methods for establishing effective and repeatable business processes. In addition, we can work with leadership teams in training of their staff to follow these processes and procedures.
Organizational impact of business processes.
Most business processes cross over into other departments and functions in the company. It is important that each department follows the agreed upon processes as orders, products, employees, and transactions move through the organization.
Effective business processes and workflows take advantage of functionality that currently exists in today's ERP (Enterprise Resource Planning) systems, CRM (Customer Relationship Management) systems, and Human Resource Information systems. That means approvals and sign-offs are accomplished within existing operational systems and are completed in an "error free" repeatable environment. We are familiar with and can assist businesses in the use of this existing functionality.
B2B CFO® Impact.
We will meet with leadership teams to review and map the major existing processes, then develop recommendations for how the existing processes can be improved – perhaps through utilization of workflows within the company's internal operating systems. The deliverable from a B2B CFO® engagement can include action plans and then leadership of process teams organized to improve existing business processes.
The organizational benefit from the business process review and enhancement engagement will include efficient and scalable processes to support the company's profit goals and growth plans.
My Expertise.
Please see my "About" page to read about my qualifications to be an expert on this subject.
Get Started With Terry
Get Your own complimentary* Discovery Analysis™ from B2B CFO®
*Complimentary for qualified business owners