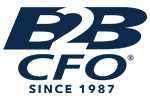 What other professionals say about Wayne
Anson Flake
CEO
HydroWorx International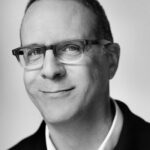 We are a small business with ambitious growth goals, and Wayne has been exceptional in helping us along the path to financial and strategic excellence.  Wayne has a way of making very difficult concepts easy to understand and apply.  I have also been very impressed with Wayne's marketing acumen, and his ability to integrate marketing strategy into business goals.  One of the things that has impressed me most about Wayne is his sincerity in genuinely trying to help us in our growth.
David H. McFarland
Vice President & Co-Founder
LSVT Global, Inc.
Our company is a high growth company, growing at an average annual rate of 30%. Several years ago we reached a size where the scale and complexity of the business needed us to make a transition from having a controller as our senior finance person to having a CFO. We retained Wayne based on a excellent recommendation from one of my board members who had retained him in another company where he was also on the board. Wayne was excellent, helping us put in place the systems and processes to really enable a full CFO function and in helping us transition to a full-time CFO as part of our executive team who could also deal with more sophisticated private equity investors in a recent recap. I highly recommend Wayne!
Kara Trott
Chief Executive Officer
Quantum Health, Inc.
Wayne and I have worked closely in various projects for at least five years. I find him extremely professional and knowledgeable and creative in resolution of issues, both simple and complex. I very much appreciate his thoughtfulness and insight. He is a leader and skillfully coordinates projects/issues across varied departmental lines. I look forward to the opportunity to engage Wayne in my next venture.
Carl Smith
Senior Vice President
Transparent Health Marketplace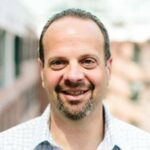 Hiring Wayne was a financial turning point for our company. He created a financial plan and keeps us to the plan. The result has been a change from monthly loses to monthly profits. Wayne is a key part of our management team.
Mike Lieberman
President
Square2 Marketing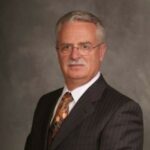 Wayne is as expected an excellent budget/ numbers cruncher, but what separates  him from other CFO's is his business acumen. He can be tough, but he looks for ways to contribute to the overall mission of the company and not just monitor results.
James Stark
Executive Vice President
Quantum Health, Inc.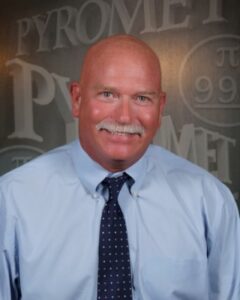 Without our B2B CFO Wayne Lorgus, my company could have never handled the growth in sales we experienced in 2006 (25,000,000 to 80,000,000). His help in tax reporting to different states avoided a lot of tax penalties. He also setup our income statement to reflect the incomes from our different in-house operations which will allow us to setup budgets for each in the future.
We didn't have the budget to afford a full time CFO; thanks to B2B we got all of the benefits of having a CFO at a fraction of the cost. Thank you Wayne and B2B.
Wayne, I am always glad when you walk into the office. I know that we will make progress and get problems solved that day.
Scott Smith
CEO
Pyromet
As fine a CFO as there is. Wayne is a true professional and a valued member of our team.
James L. Trichon
Cloudtech Sensors Inc.
President & CEO
Without Wayne's help, we could not have grown the way we did. And made money at the same time.
Stanley Sikorski
President
Sandberg & Sikorski Diamond Corporation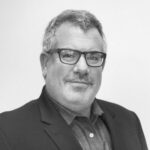 Wayne has provided us with a strategy for managing our finances that was missing before. His introduction of financial concepts for us to consider while making decisions has been invaluable to our management team.
Eric Keiles
Chief Marketing Officer
Square2 Marketing
Wayne has been an extremely valuable resource to us. He consistently demonstrates outstanding technical accounting knowledge combined with keen business sense and an unmatched level of commitment to his clients. He does whatever it takes to get the job done.
Dennis Johnson
VP Finance
MEDecision Inc.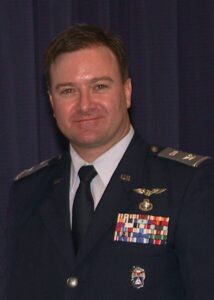 During most of my 4-year term as Wing Commander, Wayne served as my Director of Operations. As such, he oversaw all aspects of flight operations, aircraft maintenance, and pilot standardization and evaluation. I could not have hoped for a better person to fill this role. We had the most active flying program in the nation, averaging close to 400 hours per aircraft annually with 7 aircraft. Wayne exhibited tremendous initiative in all aspects of his responsibilities, outstanding judgment, and was totally reliable and dependable. His efforts were recognized by the Air Force and CAP National Headquarters by awarding the first ever nationwide grade of Outstanding (the highest possible) for our wing's aircraft maintenance program during our quadrennial Compliance Inspection. Wayne has my highest recommendation without qualification.
Col Russ Opland
Commander
Delaware Wing, Civil Air Patrol
Wayne is a dedicated professional in all walks of his life. In the cockpit, his skill and professionalism allow him to seamlessly assist any crew, and his depth of systems knowledge in the CL604/605 are invaluable when systems aren't working "as advertised". He's a great stick and a real asset to any flight deck.
Jay Barnes
Captain
Spirit Airlines