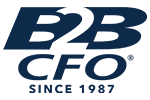 What other professionals say about Bill
As CFO of Anitox Corp, Bill implemented and managed the Ex-Im Bank's Working Capital Guarantee Program which resulted in the following:
Anitox Corp of Lawrenceville, Ga., is Named Ex-Im Bank's Small Business National Exporter of the Year
WASHINGTON, D.C. – Anitox Corp. of Lawrenceville, Ga., is to receive the 2005 Small Business Exporter of the Year award from the Export-Import Bank of the United States (Ex-Im Bank) at Ex-Im Bank's 2005 annual conference in Washington, D.C., on Thursday, April 14.
Anitox, a producer of mold inhibitor and bacteria control powders and liquids for animal feeds, has seen its export sales more than double from 2001 (when they comprised 40% of annual revenues) to 2004 (about 70% of annual revenues) using the Bank's insurance and Working Capital Guarantee Programs.  The Company's workforce expanded from 30 to over 50 employees over the same period.  The Company began with an Ex-Im Bank small business insurance policy and now has graduated to the standard multibuyer insurance policy.  It has expanded its foreign markets from Europe to Asia and Latin America.
Ex-Im Bank National Exporter of the Year
Linda Conlin, Director
Export-Import Bank of the United States
Get Your own complimentary* Discovery Analysis™ from B2B CFO®
*Complimentary for qualified business owners