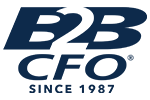 What other professionals say about Ken
I believe the greatest selling point for what you did for me was to provide guidance and confidence to me during the sale process. To me, that is when your services truly showed the greatest value. Once we were into due diligence, you took the ball and rolled with it, and I felt very good having you working directly with the QofE firm. Prior to that, you were kind of like my "big brother" doing the dirty work and conveying the hard truths to my two key executives. Another big benefit you provided me with – and that we worked collaboratively on – was the Executive Bonus Plan. That was well-designed.
I think the fact that you were a trusted, no BS person that was competent and super reliable (even when you were in AZ or elsewhere) when the sale was going on was huge to me. I never once thought you would leave me hanging and never once felt you wouldn't come through. You did whatever it took…and that is hard to find.
Jay Dewitt – former owner of 10 Missions Media, St. Paul, MN
I've had the pleasure of working directly with Ken on two separate occasions. He not only brought a very strong technical knowledge to the business but more importantly a broad based understanding of the general business and its strategy. Ken had a unique ability to make the tough calls from a financial point of view without compromising our division's growth and strategic initiatives.
I routinely used Ken in the role of advisor and confidant. He approached a broad range of subjects with fresh views and complete confidentiality.
Greg Stoner
President | Former boss with Newell Rubbermaid
Masterbrand Cabinets | A division of Fortune Brands Corporation
Ken has high intellectual rigor and is "street smart". He is quick to grasp new concepts. He is also quick to understand an issue and get to the core of a solution. One of the best I have ever seen.
Ken is great at turning business strategies into clear objectives and tactics. He got the organization at Eaton Hydraulics aligned with the strategic direction and worked to inspire buy-in and commitment to a shared vision and purpose.
Ken has high energy and passion for results. He is very supportive of change to get results. He challenges the status quo. He also sets aggressive goals, measures performance and drives improvement.
He is one of the best at establishing an environment of mutual respect and trust with his people, peers, customers and me. I have the highest respect for Ken – his character and ability. He created, promoted and sustained a performance culture.
Ken is the poster child for managerial courage. He calls it like he sees it. There was never a question about what he was thinking or where he stood on a subject. It's what endears him to such a broad audience. He loves to confront difficult issues and take charge in tough times. He takes steps to get the job done while minimizing resistance. Supports others when they make unpopular decisions. He truly relishes leading.
Ken was truly a steward of the business at Eaton and inspired others to positive action.
Bill Vanarsdale
Former Boss
Eaton Hydraulics
I had the opportunity to work with Ken Saddler for several years while with Newell Rubbermaid Corp. For two of those years Ken functioned as CFO of Anchor Hocking Specialty Glass Company while I was President of that business unit. Ken was a key ingredient to the team that turned AHSG into a growing, profitable division for the corporation.
Ken's strengths include his technical skills in Finance, but more importantly he is a well rounded business person. Our Sales and Marketing teams, our Operations professionals all looked to Ken to be an important part of their respective teams. He sees the "whole picture". For me Ken played a key "right hand" role. No decisions were made without Ken's input and guidance.
Ken offers great experience and judgment for companies looking for leadership and technical support.
Tim Jahnke
Former Boss
Elkay Manufacturing
Ken has freed me to work on growth areas with our business. Additionally, the detailed budget, cash flow, P&L, Balance Sheet have provided a great tool for making better business decisions.
Dave Kirsch
Owner
Shippers Supply Inc.
Ken has been working with our company for the past 6 months. We view Ken as an employee that only works 1 day per week. Ken's involvement has been to improve our financial reporting accuracy, mentor and educate our accounting supervisor, and improve the accuracy of our inventory valuation. He has impacted all of those areas. I would highly recommend Ken.
Jack Schuster
President
Engineered Products Co
I have had the pleasure to work with Ken on multiple clients, each time in our respective areas of expertise. It's a pleasure to work with Ken because of his client focus, attention to detail, short and long range thinking, excellent communication style and team participation. His focus on service delivery is unmatched by any other CFO I've worked with. Ken brings leadership strength to every project and an enthusiasm for success that resonates throughout the team. No matter the challenge or timeline, Ken exceeds his clients' expectations. I highly recommend Ken as a trusted professional within my network.
Internal Control And Anti Fraud Experts LLC
Ken was lucky enough to get involved with our organization during a time of chaos within our accounting department. Our director of finance had just quit and we were months behind in producing financial statements. Ken was able to step in and provide structure and focus to the department in a short period of time. In addition, he was able to use his networking skills to find a replacement for the finance director's position. Since then he has been able to take a step back and provide guidance on current financial issues while assisting with forecasting and planning for the future. Ken has been a great asset to our company!
Brent Bois
President
Universal Transportation Services
My wife, Ronni, and I met Ken while reaching out for a well qualified B2B CFO in the Twin Cities about 3 years ago to assist us in the preparation of selling our artisan gourmet snacks business. We were truly grateful to have selected him based upon his extensive background in manufacturing, accounting expertise and experience, and excellent communication skills. Within a few months after implementing better accounting practices and overseeing a 3rd party annual financial review, we asked Ken to become the quarterback of our subject matter experts team (M & A Executive, Attorney and CPA), as we moved forward in seeking a potential qualified buyer. It took 3 years for us to reach our goal. Ken was very instrumental in keeping the team very focused and our financials in excellent shape, which shortened the due diligence time spent by the buyer. In addition, his valued input and feedback and business leadership were instrumental throughout the entire process. Over the past years Ken has become a valued confidant and close friend. I would recommend him to any company large or small that is looking for a CFO. He will bring a strong skill set, years of accounting experience, and a "go the extra mile" attitude to accomplish your goals while improving financial processes.
06/2013
Sandy Feuer
Chief Operating Officer
 Gracious Gifts, Inc., dba FunkyChunky