The Exit Strategy Handbook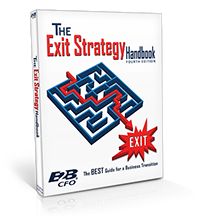 The BEST Guide for Selling Your Business will enable you to stand out as you exit your business. With millions of business owners lookding for a way out over the next few years as we head for the Baby Boomer Tsunami™, make sure you stand out from the competition. The Exit Strategy Handbook is your guide for the best possible exit.
Also available at
Avoiding the Danger Zone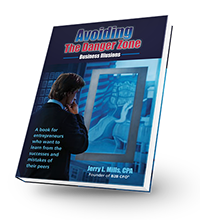 Is your business headed for The Danger Zone? Is trouble lurking around the corner? Don't get trapped by the numerous business illusions. Learn how to avoid the pitfalls so your business can grow. Avoiding the Danger Zone puts you one step ahead so you know if and when your business is headed for trouble. Learn about exit expectations here so you can get the most out of your business.