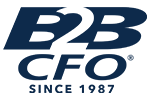 COMMITMENT…Why is it important?
Posted on September 6, 2012 by Colin Funk
Webster's dictionary defines commitment as…2 a: an AGREEMENTor PLEDGE to do something in the future.
I lay awake at night sometimes asking "was I a good father today" to my 2 daughters…ever feel that way or been up late thinking about such things?  I am guessing "yes". 
I have come to the realization that the best way to "know" I have been a good father is to demonstrate regularly the virtues I want my girls to follow.  One way is to be committed to what I have chosen as a career and to be committed by "agreeing" and "pledging" to always do right by my clients. 
I have three professional responsibilities when it comes to engaging my clients…1. Always acknowledge and champion the good and right things my clients do.  How many times do we cross a successful organization and we notice that all the good and right things are taken for granted.  We should openly and with enthusiasm recognize the accomplishments of the organization and the associates…this is not done enough.  2. Always, in a private manner to the right people, truthfully identify the things that are not done so well.  Most times these challenges are really opportunities in disguise.  If we could just figure out a way to move from the "current" state to the "desired" state we would realize significant rewards…to then openly acknowledge.  Failure to make the "current" state better will certainly cause a negative impact.  3. Be honest with a business owner and let them know when I am no longer needed.  My goal is not to be "hanger on" in an organization…my goal is to help the organization go to new heights…and eventually be successful enough that they hire their own CFO…because it is the right thing to do.  I have seen many consultant types over the years that are only interested in catching a few clients and then never letting them go…they can always "find" more things to do.  Granted there are usually plenty of "things" to do to make a business better…BUT does the cost benefit ratio tip in the favor of benefit all the time.  Organizations can become paralyzed by analysis…paralysis by analysis I call it.  I choose to follow the model that says…coach them up and train them up then move on to help another organization.
I hope this blog resonates with you…and if it does and you feel that your organization could benefit from my 3 professional responsibilities let's talk.  I take seriously my role in an organization and hope to be able to say "job well done you don't need me any longer, good luck in the future".  I am proud to serve the Modesto, Stockton, Fresno and greater central valley region as a Partner in B2B CFO®