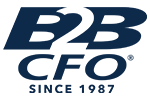 AR: How To Mine The Receivables?
Posted on August 25, 2021 by johnweiss
Cash is the lifeblood of any organization.  With it, you have not only peace of mind but flexibility for further business development, enhancing your product offerings or new services, and doubling down on those things currently working in the marketplace for you.  Without it, you are constantly worrying about the acquisition of it, taking time and mindshare away from the areas of the business you need to focus on.  Failure to collect account receivables in a timely manner can have dire consequences, especially for small businesses. To avoid that from happening to you, here are some basic tips you can proactively take to ensure regular collections.
Create an Account Receivables Aging Report
The very first step you need to take in order to mine the account receivables is to determine the current status of all your receivables. You can do this by creating an aging report for your accounts receivable. It will allow you to measure and track all your customers' payment status. A typical aging report will group billings into aging "Buckets" (or since you issued the invoice). For instance;
0-30 days
31-60 days
61-90 days
90+ days
The aging report should include the amount due by invoice.  Get in the habit of regularly update and reviewing it. This will allow you to timely address potential problems before the bill even becomes past due.
Do Due Diligence before Extending Credit
When you extend credit to someone, you act as a bank. If you don't practice some basic financial and background checks on your clients, you likely will encounter downstream problems in your collection efforts. That's why you need to do proper due diligence in advance, not just for new clients but also for existing ones as well. This way, you can avoid collection issues down the road.
Some basic steps you can take include;
Set up a template for credit application – The credit application usually includes a boilerplate credit reference list. You can contact those references to verify the client and determine their creditworthiness.
Research the company online – This can include the company's Website or LinkedIn page. Might also be a good idea to research the Bio's of some of the organizations members.  This is to ensure the company is who they say they are (Avoid fraud at all costs!!).
Ask to review the organization's financials – If you still aren't certain, then you can ask the client for audited or reviewed financials. This can be tricky; Likely you would have to sign a non disclosure agreement (NDA), and it's important to address this with the client in a professional yet delicate manner; That said, if the job or order is large, and you are putting significant up front resources into fulfilling, you need to know upfront that the customer has the means and resources to fulfill their obligation to you.
Start the Billing Clock on Time, if Not Early
Upfront and fast billing can ensure timely collections, so it's important to forward the invoice AS SOON AS you deliver the goods or provide the services. If you are in the services industry, a technique you may consider is asking for an advance payment before starting the work (i.e. starting the clock early) and set up a payment plan for the remaining amount as certain milestones in your project are attained. Most billings systems can trigger this for you. Also, make sure that you have proper documentation like purchase orders, service contracts, payment timelines, etc. These are important documents that define the payment expectations between you and your client, and act as a reference when it's time to collect.
Accelerate Collections by Offering Early Payment Incentives
You can easily avert late payments and maintain a positive cash flow by offering incentives on timely or early payments. This method is highly effective when it comes to collecting account receivables. The incentives can be in any shape or form. It can be a discount on the payment or incentivize timely payments by adding late fees on past due payments. You usually make this clear in the contract; the client might get a discount when they pay the bill on time and have to pay a late fee if they don't pay on time.  Of course, you will want to evaluate the cost/benefit of offering early pay discounts; If you are in an industry with good margins, typically the expense is nominal.  Finally, in most instances by offering early pay you are building goodwill with your client base.
Leverage Banking Services and Capabilities
If you are in a loan relationship with a bank, then you can ask them for help. Banks are as interested in timely collections of accounts receivable as you are. They offer several cash management services to improve collections, manage the cash-flow cycle and free up your account receivable specialist. They have electronic payment systems in place like Automated Clearing House (ACH) that help avoid the check is in the mail excuse.
Most banks also offer wholesale lockboxes where your clients can mail checks; banks monitor, collect and deposit the checks deposited in those special post office boxes immediately. Banks can often directly post cash into your ERP systems, freeing up your AR or collections specialist to focus on their collection efforts.
Train Your Personnel to be "Personal" (in a good way)
Ensuring positive customer relationships and maintaining regular communication can help you improve the collection of account receivables. If you are outsourcing the AR collection, then make sure that they are properly trained. If you have an AR specialist on board, then make sure that they are attending seminars, getting training and leveraging other resources to improve their collection efforts. Collection specialists probably have the worst job in any organization, as they have to constantly call clients for payment updates without disrupting the goodwill with the clients. Investing in your specialist's success motivates them. They'll feel like you are investing in their success and improving their collection efforts.
Collection specialists also need to have the right temperament for the job; they have to be friendly yet firm. We had an AR specialist on our team responsible for collecting from our biggest client, a Fortune 500 company. After going back and forth with their accounts team, our specialist sent four toffee jars over the Christmas holidays. The client was ecstatic after receiving the small present and not only paid all past due bills, they never got late on a payment again. Little gestures like these can go a long way.
Takeaway
Cash is king.  It is the lifeblood of any organization.  With it comes peace of mind, financial flexibility, and the freeing up of mindshare to further the business development of our organization.  Without it, it hinders all other aspects of the company.  I'm hopeful some of the strategies above will enable you to streamline the process, ensuring consistent inflows.