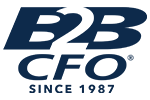 Cash Is The Lifeblood Of Your Business
Posted on March 31, 2020 by Mark Johnson
I am working with several clients who are cash challenged at this time of year. We are carefully reviewing the P&L on a regular basis to identify any opportunity to reduce costs and conserve cash.
Cash management is so critical to the operation of any business. The proper use of cash will provide a business owner with some real advantages in the marketplace. It gives the businesses that manage cash well the opportunity to:
Survive unexpected loss
Adapt to unexpected change
Take advantage of unexpected opportunity
In managing cash flow I ask my clients to prepare 90 day cash forecast to determine the needs for borrowing and capital expenditure. This forecast is based on a projection of the current income statement by month for the next three months. Additions to the net income are for noncash expenses such as depreciation. Common reductions in cash should be recognized for cash outlays used to purchase fixed assets, repay debt, pay dividends and reductions in vendors payable.
Some questions your controller or CFO should be able to help you answer include:
Facilities. Buy or lease?
Working capital. How large & how do I manage it?
How much debt should my business have?
How much cash should my business have?
Am I meeting my financial goals?
A simple cash flow model is a necessary tool to help get you started in your business.