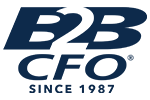 Posted on March 31, 2020 by Mark Johnson
In our current economy, the lack of cash flow has become all too common with small business owners. In normal times when cash is plentiful and liquidity is good there is less concern with the weekly cash requirements for paying vendors, payroll and creditors. However as the downturn in the economy impacts more and more businesses the need to manage cash flow and find creative solutions to keep business operating as expected.
Here are some tips I have learned in the recent past from my clients and other small business owners to maximize cash flow in difficult times.
Do not pay your suppliers until the due dates and if necessary go past the due date with the vendor's concurrence.
Accelerate all accounts receivable collections through timely customer follow up on past due receivables. Consider a discount for cash payments made prior to the due date.
Renegotiate lease terms on rent and equipment when you are in the last two to three years of the contract. Lessors would rather keep you in a contract longer at a lower rate than lose you as a client.
Utilize outside consultants who work on a contingency basis to lower costs for expenses such as telecom, property and casualty insurance, etc. These arrangements allow for lower expenses and the savings is usually split with the consultant.
Reduce inventory levels and manage workflow production with a minimum of on hand product for manufacturing.
Research deposits paid more than a year ago to utility companies to determine if the deposit is no longer required.
Defer principal and interest on outstanding loans with banks and other creditors.
Additional assistance and guidance in the area of cash flow management can be provided by your finance and accounting professional.