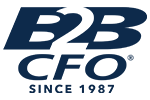 Who Needs Key Performance Indicators Kpis
Posted on March 31, 2020 by Mark Johnson
I am working with a new client in the health care industry who needs to have some key statistics each week to measure performance to know where changes in the business need to be made. We have defined these statistics which are put into a weekly report as our key performance indicators or KPI's. We refer to our weekly report as our dashboard.
It is essential for any business regardless of size to have daily or weekly operating statistics or KPI's to properly manage your organization. These KPI's are unique to each organization based on their culture and industry. These KPI's should provide direction and serve as a bench mark or target for the organization to track performance within specific timeframes (weekly, monthly or quarterly).
KPI's that are well thought out should follow the SMART criteria as described below:
Specific purpose
Measurable
Achievable
Relevant
Time Phased
In establishing your KPI's, try to avoid measurements that are expensive or difficult to determine. Keep in mind that as the business climate changes so should your KPI's to reflect technological advances and shifting priorities. Some measurements are not as useful because there are no benchmark standards so the usefulness of the statistic is limited. KPI's should be understood as an accurate but not precise measurement.
Some examples of KPI's include:
a. Increase sales per employee or location
b. Improve the net income or EBITDA % to sales
c. Increase in sales dollars or units
d. Reduce employee turnover percentage
e. Increase market share
f. Increase average revenue per customer
g. Improve inventory turnover
h. Improve cash flow by %